Nerium Receives DSA Membership
April 29, 2015
By Nicole Dunkley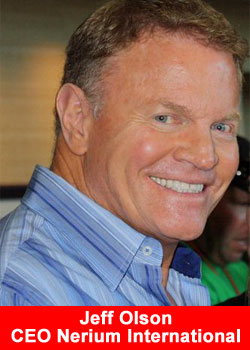 Showcasing continued leadership in the direct sales industry, Nerium International, a relationship marketing company that provides scientifically advanced, age-defying products, has been approved as a member of the Direct Selling Association (DSA) by the DSA Board of Directors.
Having completed the required minimum one-year review period, the DSA confirmed that Nerium's business practices are aligned with the mission and expectations of the association: to ensure that direct sales consumers and prospective sellers are not misled by statements or promises when purchasing or selling products.
Nerium is committed to building a world-class company, while fulfilling our mission of making people better, said Jeff Olson, Founder & CEO of Nerium International. We are honored to have our commitment to integrity recognized with this membership to the most respected association in the industry.
The Direct Selling Association (DSA) is the national trade association of the leading firms that manufacture and distribute goods and services sold directly to consumers. Approximately 200 companies are members of the association, including many world-renowned brand names.
The Association's mission is To protect, serve and promote the effectiveness of member companies and the independent business people they represent. To ensure that the marketing by member companies of products and/or the direct sales opportunity is conducted with the highest level of business ethics and service to consumers.
DSA's Code of Ethics gives the direct selling industry one of the strongest self-regulatory codes in business today. Companies accepted for membership to the association have not only met these provisions, but must also continue to uphold and promote the Code.
Since its August 2011 launch, Nerium International has reached record-breaking sales and has expanded beyond the U.S. to Canada and Mexico, with a recent announcement of continued growth to South Korea. This month, Nerium also announced the addition of a new product to its lineup, EHT® Age-Defying Supplement, Mind EnhancementTM Formula, and updated the look of its product portfolio.
For more information about Nerium International and its products, visit https://www.mynerium.com.
About Nerium International
Nerium International, LLC, headquartered in Addison, Texas, is a relationship marketing company that markets breakthrough products validated by science. Since its August 2011 launch, Nerium has reached record-breaking sales and earned industry accolades, while building millions of consumer fans along the way. Led by an award-winning executive team with more than 200 years of collective industry experience, Nerium is committed to developing and distributing anti-aging products that are rooted in real science, produce real results and improve consumers' lives. For more information, please visit https://www.mynerium.com.