Total Life Changes Launches New Skin Care Product
April 23, 2015
By Nicole Dunkley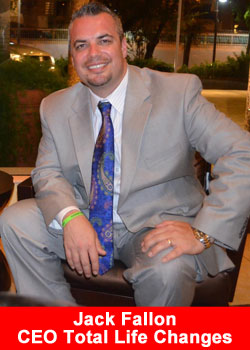 Total Life Changes continues to Change the Science of Aging. Infinitely Timeless™ is a powerful oil-free, anti-wrinkle, and instant tightening serum that works rapidly to wipeout the visible signs of aging. This addition to TLC's already popular line of skin care products promises nearly instant results. Infinitely Timeless™ stimulates the skin and minimalizes the appearance of fine lines and pores for an impeccable appearance.
It's formulated to target areas that have lost elasticity, providing even skin tone while dramatically wiping away the appearance of wrinkles. Users have seen dramatic results in less than 60 seconds. Instantly Timeless™ dissolves into the skin quickly and immediately targets areas that have been affected by free radicals, sun exposure and environmental harm.
The trends in skin care products continue to target users looking for immediate and impactful results. The active Ingredients in TLC's anti-wrinkle, age defying serum, Infinitely Timeless™ includes Chondrus Crispus, a relatively small red algae found all around the shores of Ireland and Great Britain and can also be found along the coast of Europe.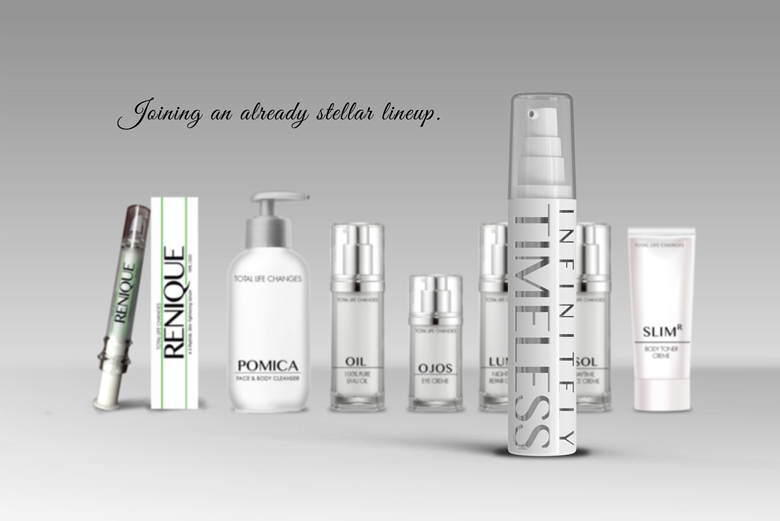 Chondrus Crispus is a skin-conditioning agent and is useful in the control of viscosity. Due to it being a seaweed extract, it is packed full of vitamins and minerals which are vital to the maintenance of healthy skin. Infinitely Timeless™ includes sodium and magnesium silicates, which retract and tighten the skin, so pores appear smaller and wrinkles look lifted.
Another powerful active ingredient is synake, an effective wrinkle-smoothing compound based on a synthetic tripeptide that mimics the effect of Waglerin 1, which is a peptide found in the venom of the Temple Viper. Synake helps to smoothen the appearance of expression lines.
As men and women age, their skin loses its elasticity and develops regular signs of aging that include expression lines and deep wrinkles. Total Life Changes is offering a product that tightens and smoothens these lines and wrinkles in as little as 60 seconds and lasts for up to 8 hours.
Infinitely Timeless™ is Changing the Science of Aging and paving the way of anti-aging technology with a safe and effective alternative to surgery, while restoring your skin to its optimum appearance. Rewind the years of natural aging with Infinitely Timeless™ and experience what it's like to lose the lines in an instant.
About Total Life Changes
Total Life Changes offers an amazing line of health and beauty products along with a great business opportunity. TLC was created by CEO Jack Fallon 15 years ago with a single product, Nutraburst, and has grown to include our Iaso™ brand of products like our popular Iaso™ Tea.
Our hybrid binary system allows IBO's of TLC to quickly be compensated for introducing new reps to our products and business opportunity. The opportunity for you to feel healthier and flourish financially is what TLC is all about!