TriVita Loses Trademark After FTC Fines Them $3.5 Million
April 22, 2015
By Tina Williams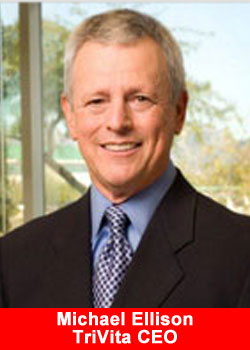 A year after the Federal Trade Commission fined supplement maker TriVita Inc. $3.5 million for making unsupported health claims about its Nopalea cactus juice drink, a federal appeals court on Friday also refused to give the company a trademark registration on the juice name.
The Federal Circuit ruled that "Nopalea" couldn't be registered as a trademark because it is merely descriptive of the drink — made from juice of the nopal cactus — that TriVita was selling with it.
Although TriVita argued that the addition of the letters "ea" at the end of "nopal" made the name "substantially different in sight and sound" from the common juice name, the court reminded the company that "Nopalea" is the full name of the plant that produces nopal juice.
"'Nopalea' is not a made-up word obtained by adding arbitrary letters," the court said, affirming a trademark tribunal's decision to refuse the registration. "'Nopalea' is a genus of cacti from which nopal juice, the product at issue, is derived."
Trademarks exist to designate a unique source of a particular good or service for consumers in the marketplace. If a name "merely describes" a common product, it's much harder for a company such as TriVita to claim that it identifies the company as the source of the juice.
To fight the descriptive ruling, TriVita told the court that its juices are actually derived from the "Opuntia" genus of nopal cacti, not the "nopalea" genus, but the court didn't buy it.
"Even if TriVita's product contains ingredients derived from [a different genus], substantial evidence supports the board's finding that consumers are likely to assume that the Nopalea mark denotes that TriVita's products contain ingredients from the nopalea cactus," the court wrote.
The ruling is the latest legal setback for TriVita and Nopalea.
Last summer, TriVita paid $3.5 million in consumer refunds to settle charges from the FTC that it had deceived consumers by making unsupported advertising claims that Nopalea would treat a variety of health problems.
In advertisements and on websites that touted "Inflammation Relief without a Prescription, the company marketed Nopalea as an "anti-inflammatory wellness drink" that relieves pain, reduces and relieves joint and muscle swelling, improves breathing and alleviates respiratory problems and relieves skin conditions. In the ads, the company linked inflammation to allergies, Alzheimer's disease, heart disease and diabetes.
"These kinds of unfounded claims are unacceptable, particularly when they impact consumers' health," the head of the FTC's Bureau of Consumer Protection said at the time. "Advertisers who cannot back up their claims with competent and reliable scientific evidence are violating the law."
The company is represented at the Federal Circuit by Adam Stephenson.
The case is In Re: Tivita Inc., case number 14-1383, in the U.S. Court of Appeals for the Federal Circuit.