Tupperware Sales Fell To $582 million From $663 million In Q1
April 25, 2015
By Tina Williams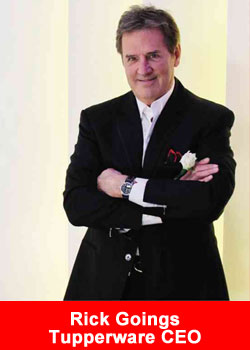 Tupperware Brands Corp. posted a soft current-quarter outlook Tuesday, as first-quarter sales fell 12%, primarily because of the strong dollar.
Still, revenue results beat Wall Street expectations.
For the second quarter, Tupperware said it expected to report $1.14 to $1.19 a share in profit, below analysts' expectations of $1.23 a share. It also expects sales to be down 11% to 13%. Analysts had expected an 11% drop.
The company's results continued to rely heavily on sales in emerging markets. For a while, Tupperware had enjoyed double-digit sales growth in those markets, although recently they had slowed to a high single-digit rate.
Chief Executive Rick Goings highlighted developing markets like Argentina, Brazil and China, which contributed to sales growth despite overall "challenged markets."
In the most recent period, emerging markets accounted for 66% of Tupperware's top line, with sales growing 8% in local currency.
Established-market sales fell 6% in local currency. Tupperware North America's segment sales were up 4% in local currency and down 2% in U.S. dollars.
Overall, Tupperware posted earnings of $29.5 million, or 59 cents a share, down from $52.2 million, or $1.04 a share, a year earlier. The period included impacts from issues with the Venezuelan bolivar.
Excluding restructuring costs and items, per-share earnings were $1.02.
Sales fell to $582 million from $663 million.
The company had expected to report 98 cents to $1.03 a share in profit. Analysts had called for revenue of $579 million.
Shares, inactive premarket, have been up about 11% this year through Tuesday's close.