ASEA Raises $30000 Towards Nepal Relief Efforts
May 15, 2015
By Team Business For Home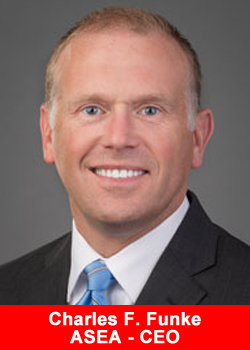 The newly established ASEA Advancing Life Foundation has raised nearly $30000 towards relief efforts in Nepal. In a span of two weeks, approximately $20000 was raised through ASEA associates and an additional $10000 was donated by ASEA Corporate.
ASEA has partnered with CHOICE Humanitarian – 'The Center for Humanitarian Outreach and Inter-Cultural Exchange', a strategic non-governmental agency (NGO) currently working in five countries, Kenya, Nepal, Bolivia, Guatemala and Mexico towards ending extreme poverty and improve quality of life through a bottom-up, self-developing village-centered approach.
The ASEA Advancing Life Foundation was launched to mark the fifth anniversary of the direct selling company provides cellular health products to boost the body's natural cellular renewal. The focus of this foundation is to help children and families in need.
ASEA recently made its debut on the sixth annual DSN Global 100 list ranked at No.98 by Direct Selling News magazine with revenues of $70 Million.
About ASEA™
ASEA, an emerging global leader in cellular health, is dedicated to providing a sustainable lifestyle by delivering high-quality cellular health products through a principle-based, direct-selling distribution model. Harnessing science, ASEA offers first-to-market products that utilize molecules native to the human body that enhance vital cellular functions. ASEA's cornerstone, patented redox signaling technology boosts the body's natural cellular renewal and communication processes, improving total body health and allowing every system of the body to function better. Currently, redox signaling technology is available in two first-to-market products: ASEA® Redox Supplement, the company's flagship liquid supplement, and RENU 28®, a revitalizing whole-body skin gel. Founded in 2010, ASEA currently operates in the United States and 24 international markets. For more information about ASEA products or the accompanying business opportunity, visit www.asea.net.