China's Direct Sales Market Growing 30% Annually
May 22, 2015
By Team Business For Home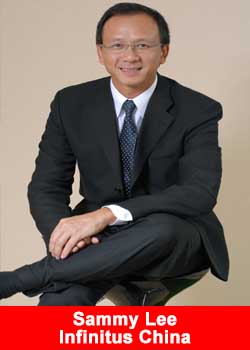 China's direct sales market began with the entry of Avon in the 1990s. But the industry plunged into chaos with rampant pyramid schemes, prompting the government to ban the industry altogether in 1998. The ban was lifted in 2005.
Since the ban was lifted, direct marketing has expanded rapidly, with an average annual growth rate of 30 percent. China's direct sales market is likely the world's third or fourth biggest behind the United States, Japan and possibly South Korea, said Hu Yuanjiang, executive director for direct selling at China Health Care Association.
After 2005, the industry grew to employ 2.3 million salespeople within seven years. In 2012, the country had 32 licensed direct selling companies with combined sales of nearly 20 billion yuan ($3.2 billion), according to the Chinese Commerce Ministry.
The growth can be attributed to China's economic boom, a rising consumer culture and more favorable government policies, and also that direct selling provides low-threshold opportunities for people to start their own businesses, Hu said.
It also fits into the Chinese culture, where kinships and personal relationships, such as being in the same class or from the same village, are highly valued. They help build trust quickly, which is important for direct selling, Hu said.
The Tianjin-based Tiens Group, which sells medicinal products, including via direct sales, sent 6000 distributors on a four-day, all-expenses-paid trip to France to celebrate the company's 20th anniversary. They formed the phrase Tiens' dream is nice in the Côte d'Azur on a waterfront in Nice. The French foreign minister met with the company president.
Infinitus is sending 12,700 sales associates to Thailand in shifts of two to three thousand for six-day trips to Bangkok and the beach resort of Pattaya. They are taking 110 flights and shuttling in 400 coach buses until Tuesday. Thai tourism officials expect $18 million in revenue.
The three mass tours have generated media buzz not only in host countries, but back home where some Chinese see them as part of their country's rise on the world stage. They relish the big spending and the warm welcome from host cities.
Yet another Chinese direct seller sent 7,000 people to California last year. Perfect China's tour of California last year reportedly generated $85 million in revenue for the local economy, and Anaheim Mayor Tom Tait wished them great memories.
We are making history! vice-chairman Xu Guowei of the Perfect China cosmetics company crowed in California during the retreat and package tour. We have taken 86 flights, stayed in 26 hotels, he said. Our group's attendees have spent $10,000 each this visit.
Hu Xingdou, an economics professor at Beijing Institute of Technology, said the mass tours reflect the desire of Chinese to show off wealth after decades of impoverishment, while the uniforms and shouting of slogans reveal the oddly militaristic corporate culture of China's direct marketing companies.
Zhang Xiaoyan, a senior business director at Infinitus who went on one of the Thailand trips, recalled local people gaping at the travelers who were wearing uniforms, lugging suitcases and carrying umbrellas — all with the company logo.
I think it helped a lot to advertise our company's culture and image, Zhang said.

Some local TV network reported on us and they called us the largest tourist group in history in Thailand.