ForeverGreen Appoints European Director Of Operations
May 6, 2015
By Nicole Dunkley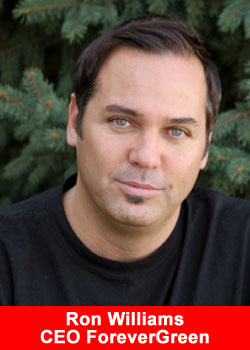 ForeverGreen Worldwide Corporation, a leading direct marketing company and provider of health-centered products, today announced it has made significant progress in European market operations.
ForeverGreen has launched an online store where European Members can purchase branded items, business support materials and personal development tools.
Additionally, the company has officially hired its first European employee, Jakub Duda as Director of Operations. He is based in Poland and will be responsible for the continued improvement and management of the European logistics and operations. Duda joined the company from another major direct selling company.
The company has also made serious headway in the improvement of European logistics in the past eight months. All European orders are filled from the European warehouse improving delivery times and lowering delivery costs.
ForeverGreen has partnered with the premier direct selling vendor in Europe, Success Partners Europe. Together, they ship orders to members daily via UPS and provide track able shipping. These enhancements represent serious upgrades to the operational effectiveness in Europe.
Jakub will work closely with Success Partners as well as with corporate to ensure that we continue to improve and provide an unparalleled experience for our European members. We are proud of the online store development; it is a great enhancement to our business. European members will be able to work more efficiently with the help of the tools from the online store which will in turn generate more revenue for the company, commented Blake Schroeder, President of Europe.
About ForeverGreen Worldwide
ForeverGreen Worldwide Corporation develops, manufactures and distributes an expansive line of all natural whole foods and products to North America, Australia, Europe, Asia, Africa and South America, including their new global offerings, PowerStrips, SolarStrips and BeautyStrips. They also offer Azul and FrequenSea(TM), whole-food beverages with industry exclusive marine phytoplankton, the Versativa line of hemp-based whole-food products, immune support and weight management products, Pulse-8 powdered L-arginine formula, TRUessence(TM) Essential Oils and Apothecary, 24Karat Chocolate(R) and an entire catalog of meals, snacks, household cleaners and personal care products.