Kannaway Boosts Medical Marijuana Sales By 280%
May 26, 2015
By Team Business For Home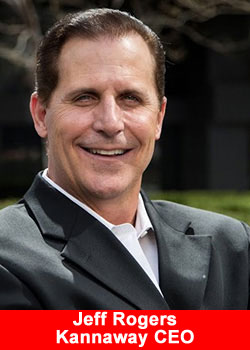 Medical Marijuana Inc, the parent company of Kannaway, billed as the world's first direct sales company specializing in hemp based botanical products, announced its FY2014 report, with a 280% increase in sales.
The CEO also sent a letter to shareholders updating them on the current year's plans. Additionally, the company also launched a new website, in honor of "420" celebrations. The celebrations mark the changes in the cannabis industry, moving from illegal to legal and the realization of the truth about cannabis.
In its financial report the company reported a year over year increase of 280% in sales. Additional highlights included maintaining a credit reserve of $6 million and an increase in the capacity of merchant accounts to $20 million. The increase in sales has been credited to the expansion of operations and the acquisition of Kannaway.
The CEO, Stuart W. Titus, in his letter stated that the company has been making additions to the management team, with a focus to improve performance. He also stated that the FY2014 had been delayed because the new management was reviewing and comparing the progress in 4Q2014 and 1Q2015. The CEO also outlined that Real Scientific Hemp Oil would be the company's flagship product, since it has been showing increasing demand, with a reduced cost of production.
As part of the 420 celebrations, Mr. Titus announced an upgrade to their flagship product, which will now be called Real Hemp Meds Oil, but he did not disclose anything else. The new website, he stated, is going to be a one stop portal for investors, entrepreneurs and consumers alike. The website has been revamped and now contains all the relevant information about Medical Marijuana and its portfolio of companies. The website also contains the relevant information about the cannabis industry in general. Instead of focusing the website on just the company and its developments, it would be bringing updates from the entire industry.
About Kannaway, LLC
Kannaway, LLC, is a network sales and marketing company specializing in the sales and marketing of hemp-based botanical products. Kannaway currently hosts weekly online sales meetings and conferences across the United States, offering unique insight and opportunity to sales professionals who are desirous of becoming successful leaders in the sale and marketing of hemp-based botanical products.