Medifast Finalises Board Members After Activist Investor Shakeup
May 1, 2015
By Team Business For Home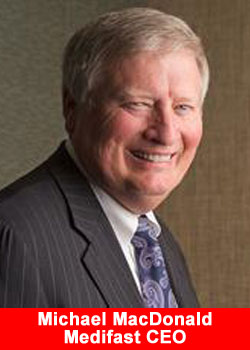 Medifast Inc. will complete its board overhaul by nominating as directors a former Avon executive and the president of alternative medicine supplement company Healthy Directions.
The moves come to satisfy activist investor Glenn Welling, who pushed Owings Mills-based weight-loss company Medifast (NYSE: MED) at the beginning of April to revamp its board. Welling owns 6% of Medifast through his California-based company, Engaged Capital LLC, and used his influence to shrink the company's board of directors to nine people while removing eight existing directors.
In April, Welling and Medifast agreed to keep four directors and add three new directors. But they still had to agree on two more new directors. Those directors will be Scott Schlackman and Connie Hallquist, the company said Thursday.
Schlackman has experience in the direct-selling industry that makes up much of Medifast's business. He held several executive roles for Avon including, most recently, president of the United Kingdom and Ireland from 2010 to 2013.
Hallquist holds the position of president at Healthy Directions, an alternative supplement company selling directly to consumers under the umbrella of Helen of Troy (NASDAQ: HELE). She also has a background in branding.
Scott's decades of direct-selling experience on a global basis and Connie's strong marketing and brand development expertise will be strong complements to the Medifast Board of Directors, Welling said in a statement.
Medifast chair and CEO Michael MacDonald said in a statement that the two new directors will help the company grow and simplify its Take Shape For Life direct-sales business and boost its Medifast Direct business, which is for direct-to-consumer sales.
The restructuring comes after a challenging time for Medifast. In 2014, profit fell about 45% to $13.2 million.