Amway Releases 10 Year Global Strategy To Increase Sales
June 24, 2015
By Tina Williams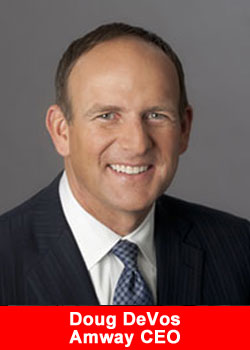 Amway, a US-based direct sales company, expects its new global 10-year business strategy will increase sustainable sales growth and respond to Thai consumer changes.
Called AmwayNext, this global strategy is based on driving sales following a decline in global purchasing power. Amway expects its worldwide sales this year will be on par with last year.
Amway (Thailand) Co, No.5 in global sales behind China, South Korea, Japan and the US, also expects flat sales growth this year because of high household debt and continued political tension.
AmwayNext will focus on brand experience and solutions. The company will rely on digital media to support Amway business owners and increase consumer engagement.
We developed this strategy because we still foresee some opportunities for Amway, particularly in Southeast Asia and Thailand, which should be able to grow in the decade to come, said Michael Cazer, Amway's chief operating officer, during a visit here.
The AmwayNext strategy was created to cash in on population growth, as the world is expected to have more than 9 billion people by 2050. This is a great opportunity for Amway because people like self-employment as it gives them freedom to make their own decisions and determine their own goals, he said.
AmwayNext plans to focus on brand experience through quality products, digital technology and fast business support for its Amway business owners (ABOs).
The company is completing a US$332-million manufacturing and research and development (R&D) expansion this year that will result in five new plants and R&D facilities, including a traditional Asian medicine R&D facility in Wuxi, China.
Mr Cazer said it expected the number of Amway platinum level business owners to double to 100,000 worldwide. In Thailand, Amway's Platinum owners are required to earn 5 million baht under their business groups.
Kittawat Ritteerawee, managing director of Amway (Thailand), said local sales last year hit 16.2 billion baht.
The company reported seeing more younger ABOs.