Reliv Launches New Mobile-Friendly Business Sites
June 1, 2015
By Nicole Dunkley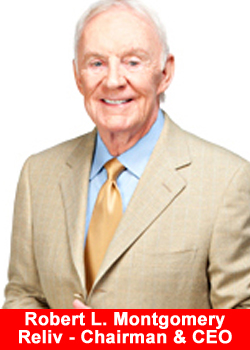 Reliv International, a maker of nutritional supplements that promote optimal health, announced that the company has introduced new custom websites for independent Reliv distributors. Reliv rolled out the sites to its distributor field this month via a series of instructional videos.
The new websites are mobile-ready, adjusting to fit the smaller screens of mobile devices such as smart phones and tablets. This adaptability enables Reliv distributors to use the sites' other updated features to conduct key business activities anywhere they can access the internet.
he sites are also customizable, allowing their owners to select the pre-produced content they wish to highlight and to upload their own photo and Reliv success story.
The new personal websites speed up the Reliv business like never before, said Ryan Montgomery, Reliv president. Distributors and consumers can more easily complete transactions anywhere, anytime. We're getting tremendous feedback from the field and look forward to seeing how the websites improve the way our distributors do business.
About Reliv International, Inc.
Reliv International, based in Chesterfield, Mo., manufactures nutritional supplements that promote optimal health. Reliv supplements address essential nutrition, weight loss, athletic performance, digestive health, heart health, joint health, women's health, children's health, anti-aging, blood sugar management and healthy energy. Reliv is the exclusive provider of LunaRich® products, which optimize levels of lunasin, the peptide behind many of soy's health benefits. The company sells its products through an international network marketing system of independent distributors in 16 countries. Learn more about Reliv at reliv.com, or on Facebook, Twitter or YouTube.