Total Life Changes Paul & Nina Moorer Exceed $20k Per Month
June 24, 2015
By Nicole Dunkley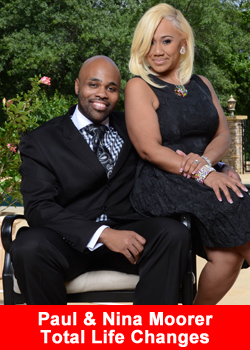 TLC's Global Director Nina Moorer recalls taking a leap of faith in August 2014 after feeling a spiritual calling late one evening. Her soul was filled with a message that it was time for a change and that it was about to present itself. She called her husband who had been working an evening shift and explained to him that she felt a really strong message from the Lord.
Later that night she found a post on her Facebook News Feed from Denise Lee, current Ambassador for TLC. It stated that Denise had recently lost seven pounds in just 10 days using Total Life Changes products. Something leaped in her spirit that night and she knew that this was the change she had been seeking.
"I just couldn't sleep. I called Denise Lee and ended up leaving her a voice mail and then I went to work researching TLC weight loss testimonials on social media. I was really intrigued and moved by the company's name: Total Life Changes. I knew that this was the change that the Lord was speaking about. So I began reviewing the products on the corporate website and the next morning I explained to my husband Paul that I was going to do this business. To be honest, Paul was hesitant. I had been involved in other businesses and struggled, but I convinced him that even if the business didn't work out, I would like to try the products and lose some weight", explains Nina.
The young couple relied on their faith and joined Total Life Changes on August 16, 2014. On that same day they had a three-way call with Executive Ambassadors Gregg and Lenika Scott, who discussed the compensation plan at great length. Nina was confident that this was the opportunity that she had been waiting for and she assured her husband that TLC was going to be the blessing that they were looking for.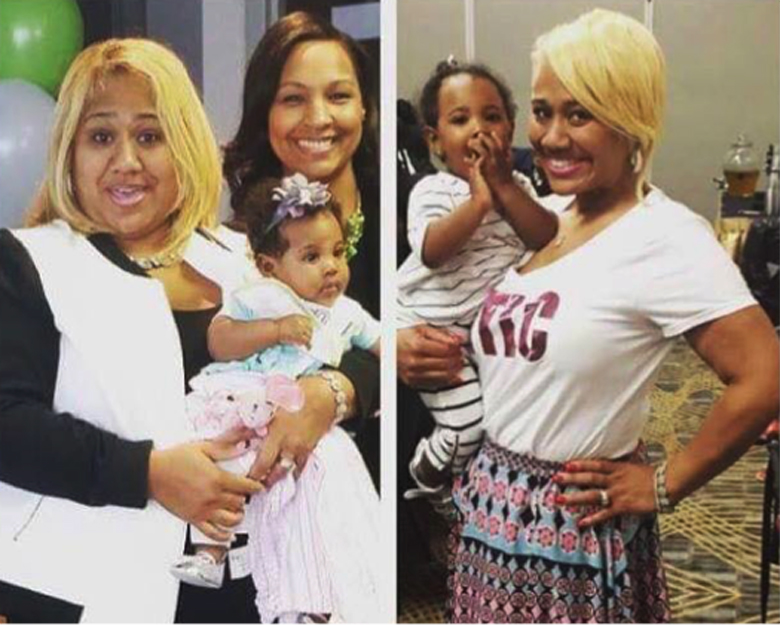 Paul's mindset changed quickly after the couple began experiencing the results of steady weight loss while consuming many of TLC's products and sharing their personal testimony with others. Their team matured quickly as a result of the leadership and mentoring of William and Denise Lee. It took this young couple six weeks to reach the rank of Directors. But shortly after they made quick work of accelerating through the ranks; four more weeks to Executive Directors and two weeks later they reached the rank of Regional Directors.
Today they are enjoying the benefits of TLC's products and the joy they receive from helping others truly make Total Life Changes. "I think I have coined the phrase: You can bling again! I mean, this company has not only impacted our lives, but we are restoring and touching the lives of so many people. Our entire company has embraced the goal of working as one team, with one dream and helping 100,000 families earn at least $1,000 a month. Helping others reach that goal can do so much for a family that is struggling with debt," adds Nina.
Nina Moorer has become a product of the products. Since she started Total Life Changes in 2014 she has lost over seventy pounds and her husband Paul is down over thirty pounds. Together, their personal testimonies and weight loss achievement documents the results that can be gained by consuming TLC products. It helps to inspire others and it gives them tremendous credibility when sharing the products and the business with others.
Total Life Changes offers an amazing line of health and beauty products along with a great business opportunity. TLC was created by CEO Jack Fallon over 15 years ago with a single product, Nutraburst, and has grown to include our Iaso™ brand of products like our popular Iaso™ Tea. Our hybrid binary system allows IBO's of TLC to quickly be compensated for introducing new reps to our products and business opportunity. The opportunity for you to feel healthier and flourish financially is what TLC is all about!