Youngevity Expands Distributor & Product Base Through MK Collab
June 1, 2015
By Team Business For Home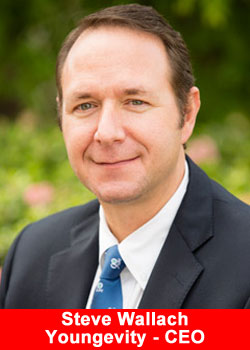 Youngevity International, Inc. a global direct marketer of nutritional and lifestyle products has expanded and diversified its distributor and consumer base through its wholly-owned subsidiary, the MK Collaborative (MK Collab) which offers a couture line of women's apparel and jewelry. MK Collab provides distributors the opportunity to engage and influence their network through their own e-boutique website.
The MK Collab business has also allowed Youngevity to expand into a new product category. Although several long time fashion conscious Youngevity Distributors have grown their marketing presence simply by adding the MK Collab platform, this richly immersive e-commerce selling system is widening the appeal of Youngevity's business opportunity to new consumers as well. Young Professional women, fashion forward shoppers, and a number of celebrities have found their way to the MK Collab.
As an actress and businesswoman, I'm often approached to endorse or promote a company's products or services. I take my fans and social networks seriously and I would never do anything that placed their trust in me at risk. Because I personally knew Marisa for years and the extraordinary quality of her designs, I was compelled to join this exciting movement, particularly because of the MK Collab e-boutique business and potential it represents. I see this as win-win for both the consumer as well as the aspiring fashion entrepreneur! said Kimberlin Brown, Daytime Emmy Nominated for Outstanding Supporting Actress in a Drama Series, The Young and The Restless and The Bold and the Beautiful.
Celebrity Fashion Designer, Marisa Kenson, said, I am thrilled to have collaborated with Youngevity to launch the MK Collab to empower and support women in realizing their dreams of not only wearing comfortable and fashionable clothing, but also owning a piece of the multibillion dollar fashion business. I am equally proud that the MK Collab is set apart by the competitive advantage provided by our unique ability to direct source our design and manufacturing process, added Ms. Kenson.
Youngevity is setting itself apart in the direct selling industry through our acquisition strategy and integration of distributor and consumer databases with various product lines," said David Briskie, CFO of Youngevity, whose background includes eighteen years in the apparel and accessories market.
Steve Wallach, CEO of Youngevity stated, The MK Collaborative leverages Youngevity's mineral makeup and skin care products creating incremental sales. We look forward to the same thing taking place through our recent acquisition of Mialisia, a patent-pending, direct-sales jewelry company. This will be yet another example of how our business combination strategy drives sales through other segments of the business, further fueling our growth.
About Youngevity International, Inc.
Youngevity International, Inc. is a fast-growing, innovative, multi-dimensional company that offers a wide range of consumer products and services, primarily through person-to-person selling relationships that comprise a network of networks. The Company also is a vertically-integrated producer of the finest coffees for the commercial, retail and direct sales channels. The Company was formed after the merger of Youngevity Essential Life Sciences (www.youngevity.com) and Javalution Coffee Company in the summer of 2011. The Company was formerly known as AL International, Inc. and changed its name to Youngevity International, Inc. in July 2013.