Younique Expands To Germany
June 21, 2015
By Team Business For Home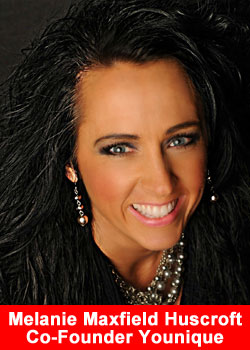 Cosmetics powerhouse Younique will be officially opening Germany on August 1.
In May 2015 the company expanded to Mexico.
The pioneer in social media-driven direct sales, is supporting its rapid expansion into global markets, including Canada, Australia, the United Kingdom, Mexico, and New Zealand, with the recent opening of a new 200,000 square-foot Younique Global Headquarters Complex.
Top earners as Amber Voight, Bri Richardson, Katie Thompson, Shari Brown, Nichole Smith and Whitney Husband are expanding their German teams fast.
In February 2015 the company announced to have hit a $3+ million revenue day. In October 2014 monthy sales topped $35 million.
About Younique
Nature + Love + Science. Since its inception in 2012, Younique has been committed to developing beauty products that combine innovative science with the best ingredients nature has to offer. Younique, famous for its best-selling Moodstruck 3D Fiber Lashes, is the first direct-selling company to pioneer the social media-based business model.
Founded by a brother-sister team — Derek Maxfield and Melanie Huscroft — Younique offers women the opportunity to look and feel great while helping advance the brand's mission of uplifting, empowering and validating women around the world.
Learn more about Younique and the opportunity at www.youniqueproducts.com.