4Life Announces New Office in Delhi
July 24, 2015
By Nicole Dunkley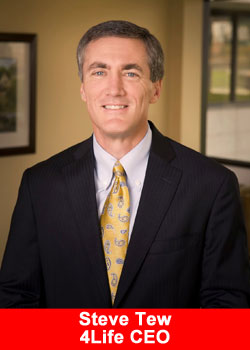 4Life recently announced the opening of a new office in the city of New Delhi, India.Since launching in India in November 2008, 4Life has opened offices in the cities of Mumbai, New Delhi, Hyderabad, Chennai, and Kohima.
This newest office in New Delhi is well connected to bus lines and near the proposed Bhikaji Cama Place Metro Station. The space is equipped with a seating facility for distributors to conduct training and opportunity meetings.
4Life Research, New Delhi Office
A 213-214 SOMDUTT CHAMBER-1
2nd Floor, BHIKAJI CAMA PLACE
NEW DELHI-110066
4Life India General Manager Manoj Shirodkar: "This new office reinforces 4Life's commitment to the marketplace. It will not only serve as a pick-up point for distributors, but also provide a place to conduct one-on-one meetings with prospects."
About 4Life
In 1998, 4Life Founders David and Bianca Lisonbee launched the company's flagship immune system support product, 4Life Transfer Factor. As the first network marketing company to do so, 4Life's leading group of doctors, scientists, and researchers continue to advance immune system science with innovations in product formulation, production standards, delivery methods, and more.
Today, people in more than 50 countries enjoy the immune system support of 4Life products.