Arbonne Denies Lawsuit Claim
July 8, 2015
By Team Business For Home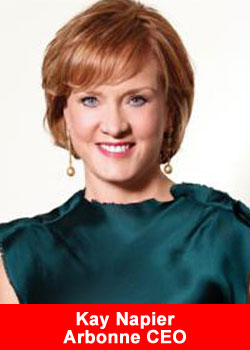 In its response to a now-federal lawsuit alleging their product nearly killed a woman, direct-seller Arbonne International denied there was anything wrong with their product.
Filed in May in Allen Superior Court by Vicki L. Swanson, the lawsuit was moved to federal court a few weeks later. It names California makeup and skin care company Arbonne International as a defendant.
Swanson claimed the company's "30-Day Feeling Fit Kit" caused her to suffer from acute liver failure brought on by toxic levels of green tea extracts.
Wooed by a promise from the company that the kit would "take the guesswork out of getting fit," Swanson began using the products in May 2013, and the kit contained a number of items such as protein shakes, a daily fiber boost and herbal detox tea, according to court documents.
But about six weeks later, she found herself suffering from symptoms including lethargy and jaundice, according to court documents.
Swanson was admitted to a hospital, diagnosed with acute liver failure and her condition continued to deteriorate. Eventually she received treatment at the IU Medical Center in Indianapolis. The cause of her liver failure was found to be toxic levels of green tea extracts, according to the complaint.
According to court documents, Swanson had no history of liver disease, and her only source of green tea extracts were the products contained in the "30-Day Feeling Fit Kit."
She is suing the company, seeking compensation. Swanson is accusing Arbonne of being liable for a product that was dangerous and defective, breaching its warranties and negligence, according to court documents.
According to the complaint, filed Monday in U.S. District Court in Fort Wayne, Arbonne International's attorneys claim that Swanson's own actions contributed to or caused the incident, and that the company did not commit any act or fail to do anything that caused her illness.
Also among their 11 affirmative defenses, the company alleges that the products were altered or misused. The claim against the company was barred, according to their attorneys, because of the products' warranties.
The company demanded a jury trial.