Avon Sells A Part Of Its Brand To Walgreens
July 10, 2015
By Tina Williams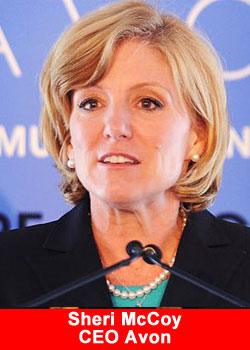 Struggling cosmetics maker Avon Products Inc. (NYSE: AVP) announced Thursday morning that the company had divested its Liz Earle skincare brand. Walgreens Boot Alliance Inc. (NASDAQ: WBA) acquired the U.K.-based brand for approximately $215.7 million in cash.
Avon said it planned to use the proceeds from the sale in its planned redemption of $250 million, 2.375% notes due in March 2016. The company called this a "significant step forward" in managing its capital structure.
Sheri McCoy, Avon's CEO, said:
Avon remains committed to our strategic priorities, and we are focused on promoting our own skincare and broader beauty portfolio. It is important to ensure all areas of the business are well-positioned to deliver near-term contributions as well as long-term opportunity. This transaction allows Avon to realize immediate benefits while continuing to strengthen our balance sheet. Liz Earle is the perfect fit for Walgreens Boots Alliance where it already has a strong presence in its retail stores.

Avon acquired Liz Earle in 2010. The brand accounted for about 1% of Avon's consolidated revenue and adjusted operating profit and about 3% of its reporting segment's revenue and adjusted operating profit.

2014 was a tough year for Avon, and 2015 is not shaping up to be a whole lot better. The company's total shareholder return last year was negative 44%, and through late June the negative return was nearly 27%. The company reportedly began exploring strategic alternatives in April, but aside from a fake offer in mid-May, has been unable to attract any interest.
At its closing price on Wednesday, Avon's stock trades at levels the company has not seen since the early 1990s. Shares closed at $6.00, down about 4.5% on the day, in a 52-week range of $5.97 to $14.60.