ForeverGreen's Ketopia Hits Over $1 Million In Sales In First Twelve Days
July 31, 2015
By Nicole Dunkley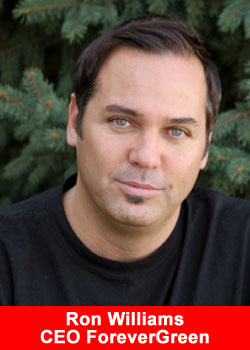 ForeverGreen Worldwide Corporation (OTCBB: FVRG), a leading direct marketing company and provider of health-centered products, recently announced the company has sold over $1 million worth of Ketopia orders during the first twelve days since the product's introduction on July 10th.
Ketopia is anticipated to be a leading product for the company with sales approaching that of Powerstrips™ fairly quickly. The company plans on an aggressive marketing tour to let people know of the benefits of these products beginning August 1st.
Many leading scientists, medical professionals, and nutrition experts agree the ketosis lifestyle is the pinnacle of health and wellbeing. Ketosis is a natural metabolic state where the body burns fat for energy rather than carbohydrates. The majority of people today have sugar-burning bodies instead of fat-burning bodies. Because of having more balanced blood sugar levels, those with fat-burning bodies typically experience better energy and fewer cravings.
ForeverGreen's Ketopia is a three product regimen consisting of KetonX™, Dough Bites™ and FIXX®. The patented KetonX is a drink that shifts the body into a state of nutritional ketosis within hours. Without KetonX, this typically takes days of fasting, detox or extreme diets.
The product is a safe and simple way to achieve ketosis without the negative side effects of a typical ketogenic diet. Dough Bites are a cookie dough snack that are high in fiber and prebiotics and act as a phantom carb. They are filling, help reduce cravings and keep blood sugars level within the normal range. Finally, FIXX is a chocolate meal replacement shake that gives the body energy. Users are able to track their ketosis levels with the Peetopia Stix™.
The company has exceeded expectations during the first days of sales. As more of the marketplace is becoming educated about the product, we'll see it affect many areas of growth. Ketopia is attracting a surge of new members and industry leaders to ForeverGreen. It will become a driving force in sales for the company, especially after expanding into new regions outside of North America, remarked Jeff Graham, President of North America.
Jack Eldridge, CFO, commented Ketopia is unique to the industry and I don't think we know exactly how much of an impact the launch will have on the marketplace. The growth we've done over the last two years with PowerStrips has been substantial, but I think Ketopia could dwarf what we've done with PowerStrips. It has very big upside potential. In fact, our first inventory supply has already been sold, and we now believe we will need to significantly increase our subsequent projections based on the initial demand and excitement.
About Forever Green Worldwide
ForeverGreen Worldwide Corporation develops, manufactures and distributes an expansive line of all natural whole foods and products to North America, Australia, Europe, Asia, Africa and South America, including their new global offerings, PowerStrips, SolarStrips and BeautyStrips. They also offer Azul and FrequenSea, whole-food beverages with industry exclusive marine phytoplankton, a line of hemp-based whole-food products, immune support and weight management products, Pulse-8 powdered L-arginine formula, 24Karat Chocolate.