Kannaway Strengthens Presence In Puerto Rico
July 15, 2015
By Team Business For Home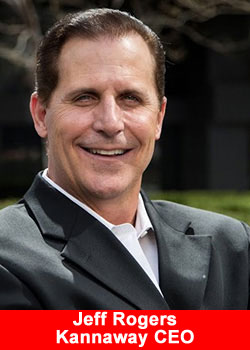 Medical Marijuana Inc recently released a video statement from the company CEO, Stuart W. Titus, to highlight the company's mission and current goals. As per the video statement, MJNA is trying to "inspire positive change through cannabis".
The video statement comes soon after the company was documented in a news article in "Caribbean Business" which highlights MJNA subsidiary, Kannaway's efforts, in educating the residents of Puerto Rico and creating a new market for the industry.
Kannaway's contribution to Puerto Rico not only established a new market, but also pushed for the legalization of Cannabidol (CBD) products in the area. Additionally, the company is also the first one to introduce CBD and hemp oil products to investors in the area. However, it should be noted here that Kannaway had long been operating in Puerto Rico and making efforts for the legalization of cannabis and was acquired by MJNA last December. The exact amount of the acquisition was not disclosed, but Kannaway was valued at $243 million at that time.
In a letter to shareholders sent in mid-May, Titus provided a glimpse into the push toward medicinal marijuana on the island. We spent over $700,000 in 2014 on travel and lobbying expenses to help legalize [marijuana in] Puerto Rico and several U.S. states as well as a few other markets we will touch on later in the year, the exec wrote.
Titus stated that his company wants to change the cannabis industry, by creating entrepreneurial opportunities. With a handful of states legalizing the use of cannabis, the current US market is valued at $2.7 billion, which could reach $36.8 billion if cannabis is legalized countrywide.
Kannaway has been selling its products—mainly consisting of skincare offerings and energy supplements, among other items—through distributors since September 2014, having invested $2 million in the process.
Company co-founder Troy Nihart said the firm is looking for about 1,000 people to market its lineup of products throughout the island from its local offices in Bayamón.
The company, which styles itself as the Amway of cannabis, is looking to bring part of its operations, specifically the extraction of oil from cannabis plants, to Puerto Rico from existing facilities in Denmark and Germany. Kannaway's Nihart also said they are mulling the possibility of planting hemp, a variant of cannabis without the psychotropic effects of marijuana, on the island in a bid to foster the local agricultural sector.