Mary Kay Loses Battle Against eBay
July 1, 2015
By Tina Williams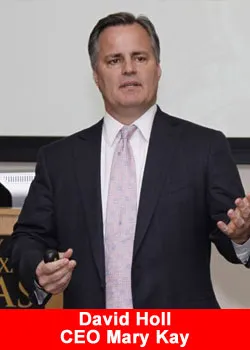 Mary Kay is losing its handle on its business as the internet makes it harder to control where its skin cream and makeup are sold.
The cosmetics empire known for sending well-coiffed ladies out to hawk moisturizers and eyeshadows in their bubble gum Cadillacs, is trying to shut down the dozens of people it says has popped up on the auction site eBay to illegally sell its products.
The only problem is, eBay isn't willing to cooperate.
A Texas appeals court has found that Mary Kay can't force eBay to turn over the contact information (paywall) of the sellers the cosmetics company wants to sue, even though eBay has provided such information in the past. The case follows a famous 2010 federal case between eBay and Tiffany that left brands and other trademark holders, rather than websites like eBay and Amazon, with the burden of policing the internet for counterfeit or damaged products.
Mary Kay, which brought in $4 billion in sales last year through 3.5 million beauty consultants, says its direct salespeople are prohibited from selling its products at fixed retail locations, including internet retail and auction websites, because the practice violates their one-to-one selling model (pdf). Mary Kay also said it has found expired and counterfeit products listed on eBay that could endanger its customers, according to court filings.
The makeup maven is hardly alone. Big brands including Procter & Gamble and Johnson & Johnson have recently tussled with the eBay competitor Amazon (paywall), accusing the e-commerce giant of not doing enough to stop infringing sellers from peddling damaged or expired bottles of Tylenol and other branded products. At one point, J&J even briefly stopped selling some its products on the site, according to the Wall Street Journal.
At least for now, Mary Kay and other big brands are out of luck. And so are online shoppers who have no way of knowing where their products are coming from.
Reported by: Quartz (qz.com)