Morinda Wins Two Telly Awards
July 19, 2015
By Tina Williams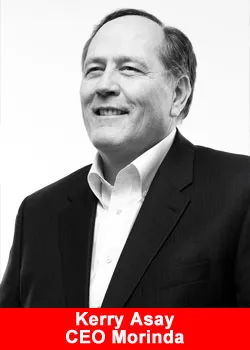 Morinda Life, a documentary that tells the inspiring stories of Morinda distributors around the world, won two Telly Awards this year in the online video category.
The 36th annual Telly Awards honors the very best film and video productions, groundbreaking online video content, and outstanding local, regional, and cable TV commercials and programs.
With nearly 12,000 entries from all 50 states and numerous countries, this year's Telly Awards has been one of the most competitive in its history. A judging panel of over 500 accomplished industry professionals, each a member of the Silver Telly Council, evaluated entries to recognize distinction in creative work.
Scott Fuhriman, Morinda's Creative Director, said Morinda Life was created to inspire by demonstrating how Morinda has changed the lives of individuals across the globe and put them on a path they never thought possible.
The video helps viewers to better understand what it means to live a Morinda Life – a life of health, wealth, personal development and success – and to see with their own eyes the benefits of embracing Morinda, said Fuhriman.
Morinda Life tells the story of eight individuals and families from diverse backgrounds who have experienced real success because of Morinda. Each of the stories can be viewed on Morinda's website in eight individual videos or all together in one combined video.
One of these videos tells the story of Koichi and Harumi Saito from Japan. They each experienced poor health and had no luck with various supplements until they tried noni. With something so beneficial to their health, the Saito's found it easy to share it with others.
The products are the reason I wanted to start a business with Morinda and the reason I am very confident in Morinda, said Koichi Saito. Without Morinda our life would be very different.
That conviction has led the Saito's to monumental success with Morinda, including recently joining Morinda's Five Million Dollar Club.