Natura Earnings Drop More Than Expected By 34%
July 28, 2015
By Tina Williams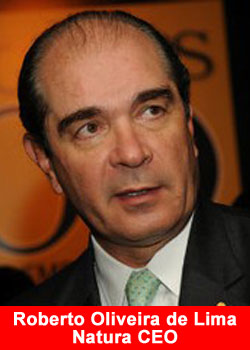 Natura Cosmeticos SA's second-quarter profit fell more than expected on weak demand, higher selling expenses and rising debt costs, the Brazilian cosmetics maker said on Wednesday.
Natura's net income fell 34 percent from a year earlier to 117 million reais ($36 million), worse than the average forecast of 166 million reais in a Reuters survey.
Climbing inflation and unemployment have curbed household spending as Brazil struggles with a likely recession, with many consumers trading down and skimping on premium cosmetics.
Net revenue fell 5 percent in Brazil, but soared 60 percent in foreign markets that account for about a quarter of sales, resulting in a consolidated rise of 7 percent, Natura said in a securities filing.
Sales, marketing and logistics expenses rose 13 percent, while rising interest rates helped to double financial expenses to 129 million reais.
Earnings before interest, taxes, depreciation and amortization edged up 1 percent from a year earlier to 357 million reais, near the average forecast of 354 million reais.
The company maintained its target of investing 385 million reais this year.