QNET To Increase Sales Of Domestic Products In Indonesia
July 9, 2015
By Team Business For Home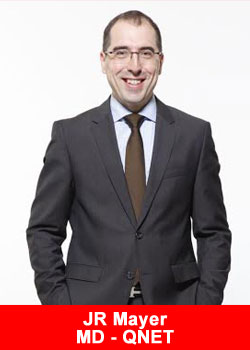 Asian direct selling company QNET is planning to increase its revenues in Indonesia by partnering with local manufacturers to promote locally produced products. These efforts are in line with the Indonesian government's call to increase local elements in products sold up to 40%.
Our target this year is to tie up with at least six domestic companies to sell their products through us, said Wita Dahlan, Marketing and Communications Manager for QNET Indonesia.
Wita explained that currently QNET only sells a limited number of locally produced products due to the difficulty of finding products in accordance with the stringent quality standards set by the company. Through this localization program the Hong Kong based company is determined to offer a minimum of 40% locally made Indonesian products to its customers by 2020.
Currently, we are negotiating with companies in West Java for selling an air purification product. QNET is committed to increasing the number of local product offerings in the future. said Bangun Sambilon, General Manager QNET Indonesia.
Through this localization program he hopes that the QNET business will be able to provide greater benefits to economic growth in Indonesia.
He further stated that the performance of QNET in Indonesia has experienced a healthy year-on-year growth between 7-10%. The number of active dsitrubutors in Indonesia has now reached 200,0000 people. Customer base is growing fast in East Java, especially in Kediri and Malang. In addition to Java, we are seeing growth in Lampung, Palembang, Pekanbaru and Medan, said Bangun Sambilon.