Zhulian Corp's Net Profit Jumps 34%
July 17, 2015
By Team Business For Home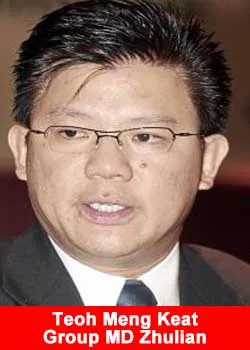 Malaysian direct selling company Zhulian Corporation's net profit jumped 34.2% to RM 11.1 million in the second quarter ended May 31, 2015, from RM 8.27 million a year ago on the back of higher revenue from Myanmar market and strengthening of the US dollar. The company launched its Myanmar operations earlier this year.
However, its revenue fell 15.8% to RM55.26mil compared to RM65.64mil a year ago due to a drop in local market sentiment.
For its first half of this year, its revenue slipped 16.1% to RM110.48mil, from RM131.80mil a year ago.
Consequently, its net profit was down 7% to RM23.65mil, compared to RM25.44mil a year ago.
Moving forward, the company expects the future market situation to remain challenging.
Despite the challenges, Zhulian Corp said it would ensure that it attracts new distributors, increase the effectiveness of its R&D efforts to develop new products, introduce more promotional campaigns and improve customer service quality.
"Furthermore, the group will also continue to explore opportunities of tapping into new market segments through introduction of new products and venturing into new business segments," it added.
Overall, the board remains cautiously optimistic of the company's performance for financial year ending Nov 30, 2015.