Jeunesse Featured On Inc. 5000 For 2nd Consecutive Year
August 25, 2015
By Tina Williams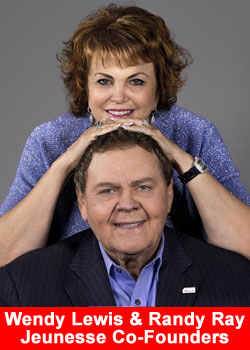 For the second consecutive year, Jeunesse was featured on Inc. magazine's Inc. 5000 list, an exclusive ranking of the nation's fastest-growing private companies.
The list represents the most comprehensive look at the most important segment of the economy — America's independent entrepreneurs.
"We are greatly honored to be recognized on the distinguished Inc. 5000 list for the second consecutive year, which is a tribute to the collective efforts of our entire Jeunesse family around the world," said Jeunesse Chief Visionary Officer Scott Lewis.

"This recognition is a testament to the integrity, dedication and passion that permeate our culture. We thank all of our dedicated employees and more than 550,000 Distributors whose commitment to our cause represents the heart of Jeunesse."
Since first making the Inc. 5000 in August 2014, Jeunesse, along with its global network of Distributors, has continued to accomplish persistent sales growth in many markets, and has expanded its operations into several new markets, including Brazil, Turkey and U.A.E. Jeunesse has achieved 811% growth in revenue over the past three years.
In July of this year, Jeunesse posted a record month of $120 million in sales and welcomed over 116,000 new enrollments. With its global headquarters located in Altamonte Springs, Florida, Jeunesse also ranks number 11 on the Inc. 5000 out of all Orlando metro area companies. Jeunesse more than doubled its corporate staff over the last year, creating 125 new jobs.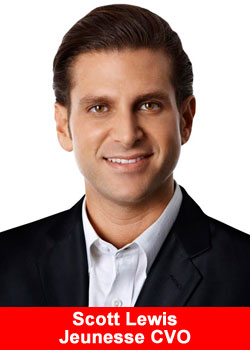 The 34th annual Inc. 5000, unveiled August 12, is the most competitive crop in the list's history. The average company on the list achieved a mind-boggling three-year growth of 490%. The Inc. 5000's aggregate revenue is $205 billion, generating 647,000 jobs over the past three years.
The story of this year's Inc. 5000 is the story of great leadership. In an incredibly competitive business landscape, it takes something extraordinary to take your company to the top," said Inc. President and Editor-In-Chief Eric Schurenberg. "You have to remember that the average company on the Inc. 5000 grew nearly six-fold since 2012. Business owners don't achieve that kind of success by accident.
About Jeunesse
Jeunesse is a leading direct selling company devoted to encouraging healthy living. Company research focuses on adult stem cell science, telomere support, DNA repair, fat loss technology and nutrigenomics. Products are made in the USA and are exclusively formulated for Jeunesse. With a multilingual customer service, back office support team, global enrollment system and in-house programming already in place, the company is fully operational in 32 offices around the world. Its distribution channels extend to over 100 countries.
Jeunesse and the Jeunesse logo are registered trademarks of Jeunesse Global, LLC in the U.S. and/or other countries. For more information, please visit www.jeunesseglobal.com.
Follow Jeunesse
facebook.com/jeunessehq
twitter.com/jeunessehq
instagram.com/jeunessehq
Related Links
www.jeunesseglobal.com
Source
Jeunesse