LegalShield Announces New $100,000 Ring Earner
August 16, 2015
By Tina Williams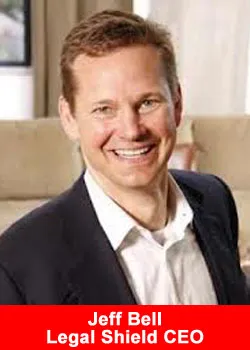 In recent announcements, LegalShield, celebrated a new ring earner:
Our newest $100K Ring Earner has achieved $100K in commission in a 12-month period. This amazing accomplishment is a testament to his hard work and efforts in building his LegalShield business. As a result, Mr. Jim Tanner is being honored for this achievement with our $100K Income Ring.

Please join us in congratulating Mr. Jim Tanner on this monumental achievement!
About Legal Shield
LegalShield is an American corporation that sells legal service products through direct sales and network marketing in the United States and Canada. The company was originally founded August 8, 1972 as the Sportsman's Motor Club. In 1976 it was incorporated as Pre-Paid Legal Services, Inc., and made its initial public offering in 1984.
Pre-Paid Legal Services, Inc. went from being traded on the New York Stock Exchange back to a private company in 2011 when it was acquired by MidOcean Partners for $650 Million and subsequently changed its name to LegalShield.