Trévo Continues To Growth Worldwide
August 6, 2015
By Team Business For Home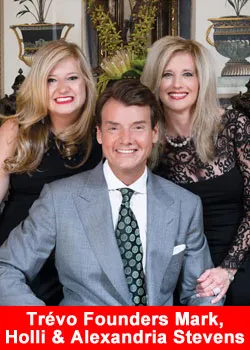 It's been a busy summer for Trévo, as the company is just weeks removed from grand opening events in several new countries as well as the launch of a completely new system, including a brand new corporate website, new personal sites, and a new back office system.
TRÉVO'S Founders are Mark and Holli Stevens who have a proven track record of over 16 years as owners of a successful network marketing company. Mark and Holli have also been on the "other side of the table" as independent representatives, building organizations with tens of thousands of members.
This dynamic duo also possess nearly four decades of combined business ownership expertise.
The company also rolled out new features for Trévo Builder, a personal online system designed to help their Life and Health Coaches grow and operate their business.
"We know that our Life and Health Coaches drive our business, and we are always looking for new ways to better equip them to succeed," Trévo President and CEO, Mark Stevens, said.

"The new features we've added to this already exceptional tool will go a long way in doing just that!"
Trévo Builder helps reps to connect with others, share the company story and close business. It comes complete with a brand new back office that can be accessed through mobile phone, computer or tablet. Connecting with others is easier than ever with the system's new unique social media capabilities and expansive email options, including customized AutoResponders and video messaging.
These autoresponders do the follow-up work, sending an email to anyone who logs in to view a reps website.
About Trévo
Trévo LLC has raised the bar for nutritional supplements with the power of wellness through its proprietary blend of over 174 premium nutraceuticals, including maqui and acai berries, mangosteen, amalaki fruit, gotu kola, ashwagandha and a cornucopia of other fabulous nutraceuticals.
Trévo has developed a new compensation concept that marries a proven compensation plan with new, innovative compensation strategies. For more information please visit: www.trevocorporate.com