Trévo Experiences Explosive Success In India
August 19, 2015
By Team Business For Home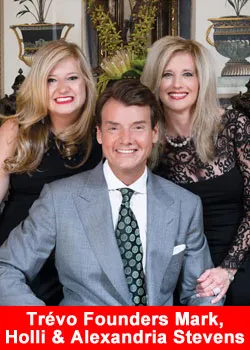 Trévo LLC, the nutritional supplement company that started in Oklahoma City, Okla. USA, in 2010 and has since expanded into 22 markets worldwide, is finding explosive success in one of its newer markets. Despite a slightly slow start to its business in India, Trévo is now seeing a tremendous upswing in this country with unlimited potential to become a major player in India.
Last year, Trévo made the decision to really focus on the India market in 2015, and while there are countless testimonies and stories to be told, the proof of this growth is in the numbers. This year, Trévo India has experienced a 28% month-to-month increase in revenue. Trévo President and CEO, Mark Stevens, believes that figure is a true testament to the tremendous leadership the company has in place both in India and in the corporate office in the United States.
"Success is the result of a strong marriage between the company and it's field leaders," Stevens said. "We know that when those two sync up, there is no limit to what can be achieved, and it's been tremendous to see the fruits of that this year.

We truly believe our leaders in India are the best of the best, and while this year has been amazing, this is only the beginning of what Trévo India can accomplish."
One of Trévo's top leaders in India, Sanjay Farasram Panchal has been instrumental in the growth of the brand there. His team has exploded all over the country, and includes Trévo India's first ever new car qualifier, Emerald Elite Executive, Peimila Vashanao. Of course, all of the success started with the tremendous leadership of Trévo India Country Director, Kantha Rao, whose vision and business acumen paved the way for the brand's success in that area.
Adding to the excitement is the news that Mr. Stevens will travel to India in October to celebrate the brand's wonderful 2015 success, and to look to the future of the company there, which includes expanding further with new offices throughout the country.
About Trévo
Trévo LLC has raised the bar for nutritional supplements with the power of wellness through its proprietary blend of over 174 premium nutraceuticals, including maqui and acai berries, mangosteen, amalaki fruit, gotu kola, ashwagandha and a cornucopia of other fabulous nutraceuticals.
TRÉVO'S Founders are Mark and Holli Stevens who have a proven track record of over 16 years as owners of a successful network marketing company. Mark and Holli have also been on the "other side of the table" as independent representatives, building organizations with tens of thousands of members. This dynamic duo also possess nearly four decades of combined business ownership expertise.
Trévo has developed a new compensation concept that marries a proven compensation plan with new, innovative compensation strategies. For more information please visit: www.trevocorporate.com