Zija To Hold Asia Founder Tour
August 15, 2015
By Nicole Dunkley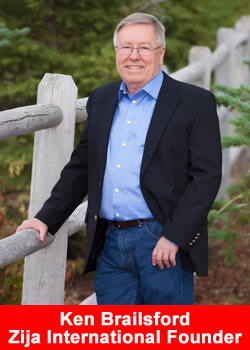 Zija International is taking their popular Founder Tour to a global level from August 18-21, 2015. Top corporate and field leaders are headed on a tour throughout many of their Asian markets, which will include product and leadership training, celebration, team building, and more.
The company will also hold special meetings in each city exclusively for Zija Distributors with the Rank of Bronze or Gold and above.
Featured speakers include: Founder and CEO, Ken Brailsford; Senior Vice President of Sales and Operations, Ryan Palmer; Vice President of Research and Development, Dr. Joshua Plant; Director Japan Market, Motoshige Karino; Regional Director Southeast Asia and Korea, Bryant Eggett.
TOUR STOPS
AUGUST 18, 2015 – SEOUL, KOREA
Intercontinental Seoul Coex
524 Bongeunsa-ro, Seoul, Korea 135-975
Bronze & Above Meeting 16:00-17:05; Business Opportunity Seminar 17:30 – 20:00
AUGUST 19, 2015 – HANOI, VIETNAM
Zija International Office
22nd floor, Icon4, 243A De la Thanh, Lang Thuong, Dong Da, Hanoi, Vietnam
Bronze and Above Meeting 18:00 – 19:00; Business Opportunity Meeting 19:30 – 22:00
AUGUST 20, 2015 – BANGKOK, THAILAND
Zija International Office
202 Le Concorde Tower 15th Floor, Ratchadaphisek Rd., Huaykhwang, Bangkok 10310, Thailand
Bronze & Above Meeting 18:00 – 19:00; Business Opportunity Meeting 19:30 – 22:00
AUGUST 21, 2015 – HONG KONG, CHINA
The Mira Hotel
18/F Ballroom Four 118 Nathan Road, Tsim Sha Tsui Kowloon, Hong Kong
Training 14:00 – 17:00; Business Opportunity Meeting 18:00 – 20:00
Zija International is expecting a large turnout at each of these events due to recent growth and excitement in these markets!
ABOUT ZIJA INTERNATIONAL
Zija International, a privately held and privately funded business founded and led by Kenneth E. Brailsford, develops natural health, wellness, nutrition and fitness products. The company operates in more than 50 countries worldwide.
Zija has seen consistent growth every year since it was founded over 9 years ago and was recently named the "Fastest-Growing Company in Utah" by Utah Business Magazine. It has also been recognized on fastest-growing and top-revenue lists by Inc. Magazine, Direct Selling News, and Utah Valley Magazine, to name a few.
With corporate offices located in Lehi and more than 4 million sq. ft. of state-of-the-art warehouse, shipping and manufacturing facilities located in Utah, United States, Zija International employs more than 200 individuals and has the capacity to grow to more than two billion dollars in annual sales.