$6.7 Million Dollars Spent And 8,000 Attendees Expected At Ambit Energy Conference
September 1, 2015
By Tina Williams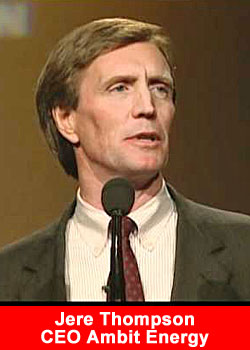 Ambit Energy is lighting up more than Dallas' bulbs. Its annual convention, being held Sept. 2 to Sept. 5, is brightening up the city's coffers.
According to the Dallas Convention and Visitors Bureau, Ambit's ninth annual AMBITION conference have a $6.7 million impact to the local economy as the direct-selling energy company brings consultants from 14 states to Texas for the event.
DCVB said the number came from criteria including anticipated spending by conference participants, meeting planners and exhibitors; local, state and federal taxes generated by the event; and total hotel room nights sold for the event.
DCVB broke down its $6.7 million figure for the Dallas Business Journal. Roughly 8,000 attendees are expected to attend the conference. Between them, they are expected to rack up around $3.79 million in direct spending and $2.96 million in indirect and induced spending at Dallas businesses. Those dollars are expected to directly impact 28 full-time jobs and indirectly benefit 11 jobs in the Dallas.
About $483,542 will be collected in local taxes off those sales. State taxes are predicted to total $277,533 and federal taxes are expected to be at $612,501.
Part of the estimated impact will come from Ambit booking large Dallas venues for conference sessions. The company will use the Kay Bailey Hutchinson Convention Center as the main hub for the event, but will also hold events like a VIP dinner at Gilley's Dallas. It also plans to hold gatherings at the American Airlines Center, Salum Restaurant, Hackberry Creek Country Club and the Dr Pepper Ballpark.
The Hilton Anatole and Omni Dallas Hotel are housing most of the conference's participants. Events will be held in both hotels, said Eric Johnstone, vice president of marketing and field services for Ambit.
And each attendee will contribute about $300 to $400 to the $6.7 million total in restaurants and local businesses, Ambit estimated. Fueling that, Ambit will help attendees make reservations or give suggestions if attendees want to eat or explore the city.