Industry Leader Aileen P. Galera Joins Total Life Changes
September 1, 2015
By Nicole Dunkley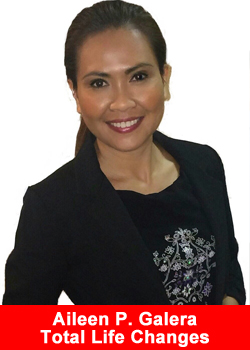 Born and raised in her native Philippines, Aileen P. Galera has made a quite impact in the MLM industry. She came to the United States in 1990 with next to nothing, except her character, drive and a glimpse of the "American Dream". She went to work wherever she could find it. These jobs included fast food server, cleaning staff, and later as an employee in the corporate world.
She put everything she knew into trying to make a better life for herself, even earning a Business Degree during nights and weekends while working fulltime during the day. There was just one problem. The "American Dream" does not work for people like Aileen in traditional corporate America. Aileen wanted to secure her financial freedom and spend more time with her family.
She began looking at unconventional methods of creating a reliable residual income. She was first introduced to the MLM industry in 2006. She went on building her business with little success, but she maintained her determination and relied on her history of being an exceptional learner in her former company. She began to realize that the true "American Dream" is defined within leverage and mentorship from people she can trust and respect. Soon, Aileen began to grow her business around the world, while earning over a six-figure income. Aileen traveled to multiple countries in Europe and Latin America to work side-by-side with her team members that were experiencing remarkable growth on a global scale.
But over time, things started to change in her former company, where she could no longer see the potential to continue to expand her business globally. Still determined to make the life for her and her family (that she knew had to be possible), Aileen joined her mentor, an industry leader and a top Diamond Executive in a former company, Jason L. Scott. Jason introduced Aileen to Total Life Changes. She has quickly started rebuilding her career and reaching the rank of Director in TLC within her first week.
Aileen P. Galera shared her excitement about joining Total Life Changes:
"I know that leaders here have been doing big things. And with the incredible leadership and with my phenomenal mentor and sponsor Mr. Scott, along with his mentor and sponsor Global Director Mrs. Stormy Wellington, I know I am in a position to win again. I am very excited! We have a very simple, but powerful compensation plan where everybody and anybody can win. We have amazing and innovative products that tap into eight powerful industries such as: weight loss, energy & vitality, health and wellness, skin care, gourmet coffee, body performance, and body enhancements with beautiful shapewear garments. TLC is truly a click and order home-based business. Our amazing collections of products are what people need and want. The testimonials from people around the world with their rapid results are just mind-blowing. We can market our products and build a community of entrepreneurs in more than 150 countries. I'm excited for the company's vision, to be able to share it to the world and make peoples' lives better. I'm humbled and super excited for the leaders who have decided to join our team and for the many more leaders that are coming to join our team very soon. Total Life Changes is a place where we can truly create so many more success stories and many more incredible testimonials from all around the world with our NuGlobal team!"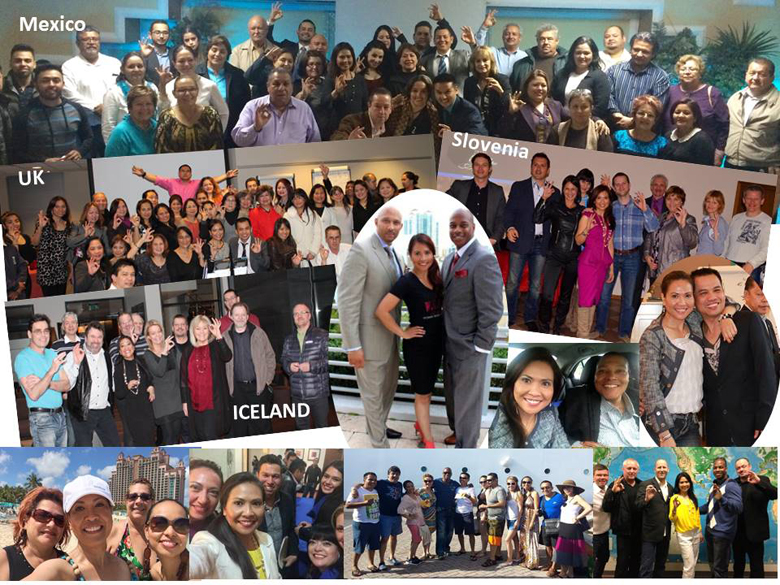 If you want to contact Aileen P. Galera and ask questions about her history in MLM or would like more information about joining her team with Total Life Changes, please call or email:
Phone: (925)-264-9720
Email: [email protected]
Website: https://yes7figures7months.com/
About Total Life Changes
Total Life Changes offers an amazing line of health and beauty products along with a great business opportunity. TLC was created by CEO Jack Fallon 15 years ago with a single product, Nutraburst, and has grown to include our Iaso™ brand of products like our popular Iaso™ Tea.
Our hybrid binary system allows IBO's of TLC to quickly be compensated for introducing new reps to our products and business opportunity. The opportunity for you to feel healthier and flourish financially is what TLC is all about!