Josie Morand – Awarded With The Rene Ikeola International Courage Award
September 4, 2015
By Team Business For Home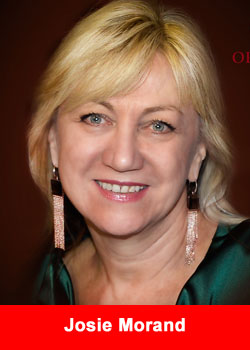 Rene Ikeola and her husband Abbey were the first people to believe big by becoming Organo Gold's first Diamonds in 2009. Rene Ikeola passed away in 2014.
Rene was a very powerful woman who positively impacted the lives of everyone who crossed her path globally. She was the epitome of courage, tenacity and strength.
In her honor and memory Organo Gold created the Courage Award to be given annually to individuals who exemplify just that.
Josie's Morand career was invested with the largest Bank in Canada and various positions such as data processing and their national marketing team in smart technologies.
Today she supports her husband Shane Morand and is on the board of directors of OGCares Foundation.
Josie's uplifting spirit and her passion for elevating others make her a wonderful addition to the OG Cares Board. Having offered her services at a number of charitable and community events, she deeply values the act of giving back.
https://www.youtube.com/watch?v=li9NNH_j2iQ
About Organo Gold
Founded in 2008 with headquarters in Vancouver, British Columbia, Organo Gold is a global gourmet coffee company that sells Certified Organic Ganoderma lucidum through a variety of coffees, teas, nutraceuticals and personal care products.
Organo Gold offers its suite of products through its Independent Distributor network and to consumers through its Coffee Connoisseur Club in the United States and Canada. The company currently operates in 44 countries and is privately held. For more information about Organo Gold, visit our website at OrganoGold.com.