Judgement Day For Vemma – Exclusive Reporting
September 16, 2015
By Tina Williams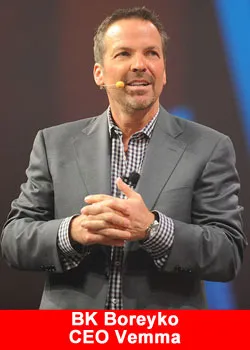 A hearing was held in Phoenix, Arizona today as the FTC had its showdown with Vemma, a Tempe based nutrition company.
The accusations against Vemma by the FTC were that it is an illegal pyramid scheme that rewards affiliates for recruiting participants rather than for selling products, that the defendants provide affiliates little guidance for selling products but instead teach them to give away products as samples when recruiting new participants.
In addition to allegedly running an illegal pyramid scheme, the defendants are charged with making false earnings claims, failing to disclose that Vemma's structure ensures that most people who join will not earn substantial income, and furnishing affiliates with false and misleading materials to recruit others.
The hearing opened with Dr. Stacie Bosley: Dr. Stacie Bosley, who holds a BBA in Finance from the University of Wisconsin-Madison and a Ph.D. in Applied Economics from the University of Minnesota.
She is currently an assistant professor in the department of Management, Marketing and Public Administration at Hamline University and presently studies the dynamics of pyramid schemes in the U.S. and around the world, examining social and economic factors that influence participation.
Essentially, Dr. Bosley should've been the slam dunk testimony on behalf of the FTC.
But with her witness testimony filled with many gaps, including not having reviewed Vemma's internal imperial data, the hearing began to set the tone of what the rest of the day would be like — lacking.
Kevin Thompson – The MLM Attorney Brief update after the hearing
Dr. Bosley today stated that incentives improperly get affiliates to purchase product packs – yet she did not see the internal data to back up her own claim.
Followed by Dr. Bosley was testimony from Mr. Kevin Johnson who has acted as temporary receiver. He explained the events on August 24th and 25th when they ceased and froze operations of Vemma. According to truth in advertising, On August 17, 2015, the FTC secretly filed documents with the Federal District Court in Phoenix, Arizona, including a five-count complaint against defendants primarily alleging that Vemma is an illegal pyramid scheme.
Further, out of concern that vital evidence would be destroyed or assets disappeared, the FTC moved for and was granted an ex parte Temporary Restraining Order with Asset Freeze, and appointment of receiver against Boreyko and the Vemma entities on August 21, 2015.
We're assuming this was the reason behind the actions on the 24th and 25th, but none of that was mentioned today. Instead, the defense team pointed out flaws in the way it was handled.
At one point, Mr. Johnson claimed he could not sell products because he was not legally allowed to and was only legally allowed to continue distributing commissions. However, it was later revealed by the defense that Mr. Johnson could in fact sell product and continue operations.
The more witnesses that were called, the stronger Vemma appeared. While many of us walked into that courtroom expecting the worst, we mostly walked out wondering exactly why the FTC was wasting everyones time. It seemed that every accusation the FTC flung ended up mostly becoming a dud.
In asking MLM attorney Kevin Thompson what his opinion was of the hearing at the third recess he said,

Vemma's legal team has shown that the FTC has not quite done its homework. In my opinion, based on testimony today, they will be able to operate to some capacity again.
Where does MLM stand from this?
Kevin Thompson explains, this proceeding is informative for other MLM's because it defines what the FTC finds offensive and that's valuable.
When I asked if anything surprised him, he said he was surprised by the FTC's lack of interest in specific data and asking for that specific data.
Finally, when the VP of Vemma's compliance department was on the stand I expected the FTC to finally get the edge. But, after twenty minutes they got nowhere. Ultimately, today felt more like a waste of tax payer money.
The judge has three days to form a judgement so only time will tell where Vemma will go from here – but the odds are ever in their favor.