Ominto Moves European Headquarters To Dublin, Ireland
September 8, 2015
By Tina Williams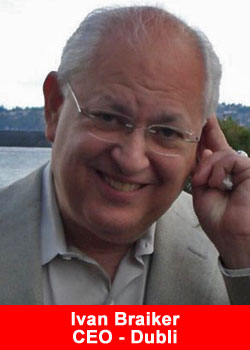 Ominto, Inc. (OTC PINK: OMNT), the global leader in online Cash Back shopping, today announced that it is establishing its new European headquarters in Dublin, Ireland. The move comes on the heels of the company's recently announced new corporate headquarters in Bellevue, WA.
Ireland offers one of the more attractive business locations in the world, said Ivan Braiker, President and CEO of Ominto. Ominto will benefit from the country's thriving entrepreneurial environment and its educated, English speaking workforce that is known throughout the world to be highly skilled in technology and service roles as well as corporate tax management.
Ireland is currently home to the European headquarters of:
9 out of 10 of the world's leading technology and internet companies
8 out of 10 leading online gaming companies and platforms
8 out of 10 of the world's leading pharmaceutical companies
15 of the top 20 life sciences companies
Over 50% of the world's leading financial services firms
Ominto will include Ominto.com, an online shopping platform that will enable shoppers to earn Cash Back on all of their online purchases. Ominto.com will also support the Ominto Partner Program, which will operate co-branded sites on behalf of global businesses and non-profit partners. Powered by Ominto.com, these sites will act as powerful fundraising platforms for Ominto Partners, helping them diversify their revenue streams while building loyalty among shoppers, employees, investors and donors who earn Cash Back on everyday purchases.
Partnering with thousands of the world's leading shopping and travel brands, Ominto.com will provide members with a Cash Back earning platform for online purchases from their favorite shopping sites — without changing everyday shopping habits.
About Ominto, Inc.
Ominto, Inc. is a global ecommerce leader and pioneer of online Cash Back shopping, delivering value-based shopping and travel deals through its international network of shopping websites and Partner sites. At, Ominto.com or at Partner sites powered by Ominto.com, consumers will shop at their favorite stores, save with the best coupons and deals, and earn Cash Back with each purchase. Ominto.com will feature thousands of brand name stores and industry-leading travel companies from around the world, providing Cash Back savings to consumers in more than 120 countries.
Ominto Partner will offer a customized co-branded version of the Ominto.com shopping and travel platform to businesses and non-profits, providing them with a professional, reliable web presence that builds brand loyalty with their members, customers or constituents while earning commission for the organization and Cash Back for shoppers on each transaction.