Total Life Changes New National Director, Candace Byrd Davis Now Earning $40k Monthly
September 12, 2015
By Nicole Dunkley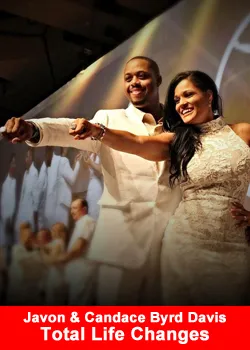 Candace Byrd Davis and her husband Javon Davis currently live in New Salem, a small town about thirty miles south of Pittsburgh, Pennsylvania with their two children, Javon Jr. (13) and Jiovoni (6). Javon and Candace are middle school & high school sweethearts that have been married for fifteen years. Candace started her career fourteen years ago as an insurance agent. She worked as a contracted agent for top major insurance companies: State Farm, Nationwide and AllState. For many years she was a top-producer, making the Primary Agents plenty of revenue.
She decided to pursue her "dream" of opening her own insurance agency. "My dream quickly turned into my nightmare. I went from working a traditional 9 to 5 job to working a 9 to 5 plus 5, plus 5… I worked so much overtime I literally had no time for my family and this was impacting the quality of my life and that of my family. I wanted to spend all the time in the world with my children. But being a traditional business owner, I just never had the time. I traded time for a paycheck and found my mother taking my children to doctor's appointments and my brothers taking them to the sporting events, " explained Candace.
In November 2014 Candace received a call from Darryl Drake, whom she had worked with in a previous business. Darryl is a sharp twenty-seven year old entrepreneur and currently the youngest National Director in Total Life Changes.
"My sponsor is such an amazing person. We worked together in a previous business and his work ethic was truly admirable. So when I was introduced to Total Life Changes on November 23, 2014 I was excited, but still very skeptical. I was prepared to say "No"! I didn't want the heartache and pain to flow through my veins again. But when Darryl Drake called me, he said: Candace, I finally found a company where everyone can win! I will be honest. I laughed. I truly didn't want to hear that again. In our industry it sounds so cliché. When I was preparing to say no, he said, I just need you to borrow my belief, to trust me one last time! Well, I did and I will be forever grateful for that call. You see, I was like most in the industry, beat up, bruised and bamboozled. But, TLC has been the company of restoration. It has restored so many people's beliefs, bodies and bank accounts," says Candace.
Candace's husband Javon was a police officer near Washington DC. When they moved back to Pittsburgh, he pursued a new career as a foreman in the coal mine; where he traveled about 700 feet underground everyday to ensure visibility for all of the miners. Candace was determined to restore financial freedom for her family and for her husband's sake. Coal mining is one of the most dangerous jobs and she was scared for his safety everyday.
"So my why was to retire this man who literally risked his life every single day that we have been married, to make sure that we were all well taken care of. Total Life Changes afforded me the ability to not only have all the time in the world with my family, but to have the finances to live life and the means to be able to retire my husband from his career at the young age of 36. All because I said, YES!"
Candace and her husband Javon have received tremendous results from using many of TLC's health and wellness products. Three years ago, Candace weighed about 250 pounds. She opted for Gastric Lapland surgery, but within a year she needed to have it reversed. The reversal caused her weight to increase dramatically. But in November 2014, she was introduced to Iaso Tea™, and lost over twelve pounds in her first ten days of use. She has lost a total of forty-five pounds using TLC products. Her husband Javon has lost a total of twenty-nine pounds drinking the Iaso Tea™ and a multivitamin liquid called NutraBurst™.
She also met and introduced Stephon Amachee to TLC's product line in February 2015. Stephon started his weight loss journey with TLC weighing over 300 pounds. He began using the Iaso Tea™, NutraBurst™ and a revolutionary product called Resolution. After four months of strictly using Total Life Changes products, an improved diet and regular exercise, he lost 184 pounds and weighed in at 156 pounds this summer at TLC's National Convention in Atlanta, Georgia, where he was recognized on stage for his incredible weight loss transformation.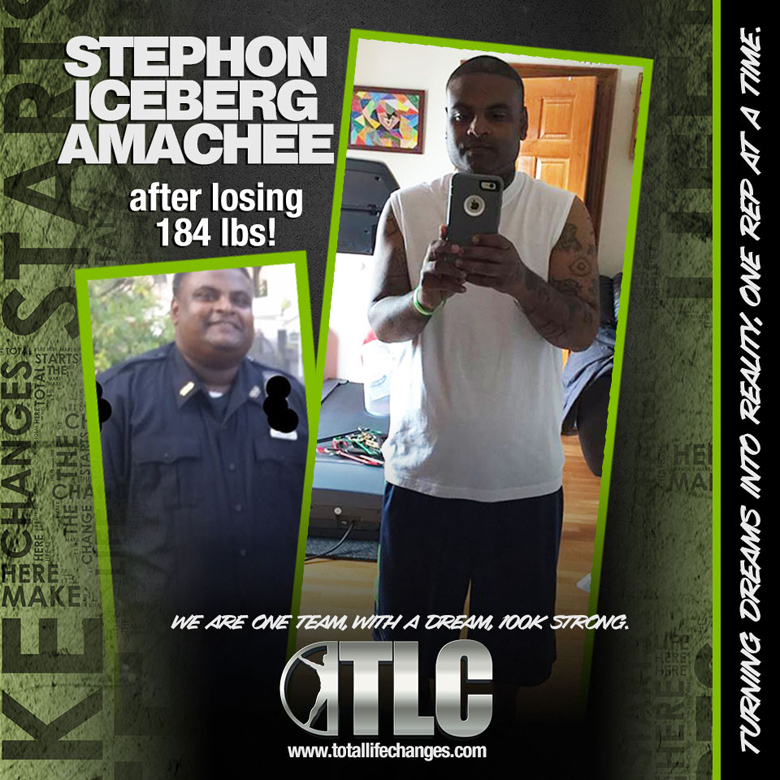 When asked, "What is it about TLC that is attracting young entrepreneurs like yourself?" Candace explained:
Young entrepreneurs are attracted to Total Life Changes because of the multiple demographics that our company caters to. We are not a single niche opportunity, but a business that caters to multiple niches. Young entrepreneurs love seeing other young people win as well. This is a company where young or old, people are finally winning. We have products that are amazing. Eric Worre (leader in the Network Marketing Profession for over 25 years) said, "Those people who are making seven-figures a year in our industry, have tangible products!" Well, we have the best tangible products in the entire industry. So, hands down, TLC it is! I have to give thanks to our amazing CEO, Mr. Jack Fallon. Because of him, because of his vision, his dreams, and his goals, this has all been possible. He went through 15 years of labor to give birth to helping people's dreams come true, to allowing us to finally dream again.
Total Life Changes has been the vehicle of restoration. I have been able to help hundreds of people lose weight, get healthy and make money. Not only has this impacted my life, I have had six business partners, that have walked away from their jobs and careers because of the financial transformation that Total Life Changes has provided for them. One was a manager of Walmart, another was a police officer in Detroit. I also had a woman that was blessed by TLC to walk away from a six-figure income in corporate America. Now, keep in mind, I'm not making claims, and these results may not be typical and neither are their earnings, but what I'm witnessing is average people joining TLC and doing above average things.
The culture in TLC is nothing short of amazing. I mean, we have a true family here. Not just an environment where we call each other family. But a real family! The type of family where we can pick up the phone and call each other daily, not just to talk about business. A family environment where you just receive phone calls checking to see how the children are doing. We always say, "The tea brought us together, but our bonds will last forever!"
Candace's short-term goals are to foster four more Regional Directors and two National Directors in her organization in the next 90 days. Looking ahead, she is striving to earn the rank of Executive Ambassador and follow in the footsteps of her leaders and mentors; Mr. Kenny Lloyd, VP of US Sales and the #3 Male Network Marketer in the World and Ms. Stormy Wellington, the #1 Female Network Marketer in the World. Candace adds, "I want to resurrect bodies and bank accounts through Total Life Changes."
Total Life Changes offers an amazing line of health and beauty products along with a great business opportunity. TLC was created by CEO Jack Fallon 15 years ago with a single product, Nutraburst, and has grown to include our Iaso™ brand of products like our popular Iaso™ Tea. Our hybrid binary system allows IBO's of TLC to quickly be compensated for introducing new reps to our products and business opportunity. The opportunity for you to feel healthier and flourish financially is what TLC is all about!