Vemma Ruling In – Judge Makes Profound Decision
September 18, 2015
By Tina Williams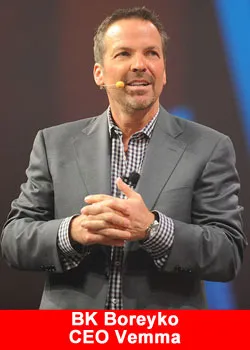 After the Vemma hearing that was held this Tuesday, the judge took his 3 days to make a decision. Essentially, the injunction was granted in part and denied in part.
Tom Alkazin argues that the FTC has not met its burden to show he is liable under the FTC Act for Vemma's operation of a pyramid scheme, and the Court agrees. Accordingly, the Court denies the FTC's request for a preliminary injunction against Mr. Alkazin with regard to the operation of an illegal pyramid scheme.

An asset freeze was not warranted by the court due to the fact that the FTC did not provide adequate documentation that Vemma would be deceptive and this would be required.

A receivor has no longer been granted

The Court is mindful that allowing the Corporate Defendants to resume operation of their business and unfreezing associated accounts and assets presents a possibility that the business will not succeed and, in that event, if the FTC ultimately is successful on the merits of this case, there would be less money available to satisfy victims.4 But Vemma's testimony and argument in their briefing that they are capable of, and intend to, operate the business even under the provisions this Court found necessary to safeguard against violations of the FTC Act, supported by evidence that there is some demand for the product when unbundled from the business opportunity, leads the Court to conclude it is appropriate to allow the business to move forward in that fashion. The injunction will not contain a freeze on any of Defendants' financial accounts.
Corporate Defendants and their officers, agents, employees, and attorneys, including Defendant Boreyko, and all other persons in active concert or participation with any of them, who receive actual notice of this Order, whether acting directly or indirectly, in connection with the advertising, marketing, promotion, or operation of any Marketing Program, are preliminarily restrained and enjoined from:
A. Engaging in, participating in, or assisting others in engaging in or participating in, any Marketing Program that:
Pays compensation for recruiting new members;
Encourages or incentivizes members to purchase goods or services
to maintain eligibility for bonuses, rewards, or commissions rather than for resale or personal use;
3. Induces others to encourage or incentivize members to purchase goods or services to maintain eligibility for bonuses, rewards, or commissions rather than for resale or personal use;
4. Pays any compensation related to the purchase or sale of goods or services unless the majority of such compensation is derived from sales to or purchases by persons who are not members of the Marketing Program;
Constitutes a pyramid scheme; or With specific reference to Corporate Defendants' existing Marketing Program: sells Affiliate Packets; links or ties an Affiliate's eligibility for bonuses, or the
Affiliate's accumulation of bonus qualifying points, to that Affiliate's purchase of the Corporate Defendants' product, such as through auto-delivery or Two & Go;
B. Misrepresenting, or assisting others in misrepresenting, directly or
indirectly, expressly or by implication, any material fact, including, but not limited to, that consumers who participate in a Marketing Program will or are likely to receive substantial income;
C. Failing to disclose, clearly and conspicuously, to any prospective member in any Marketing Program to whom any earnings, profits, or sales volume claims have been made:
1. The number and percentage of Marketing Program members who have made a profit through their participation in the Marketing Program;
2. The beginning and ending dates when the represented earnings, profits, or sales volume were achieved; and
3. The average and median amount of profit made by each Marketing Program member;
D. Furnishing materials to be used in recruiting new members in a Marketing Program that contain false or misleading representations; and
E. Publishing or disseminating any new marketing or sales materials without prior delivery to the FTC and a five (5) day period for the FTC to review the materials. If the FTC objects to any such materials, Defendants will not use such materials absent approval of the Court, which Defendants shall seek through motion.
The full response can be read here
Vemma is able to resume business but with some very serious restrictions. Essentially, this is neither a win nor a loss but will certainly set a new tone for the entire MLM industry. This day is profound in the expectations of the American government in running a MLM and it will indeed be interesting to see what happens from here on out – not only with Vemma, but with all of Network Marketing.