4Life 2015 Entrepreneurial Europe Event Attracts 1500+ Attendees
October 28, 2015
By Nicole Dunkley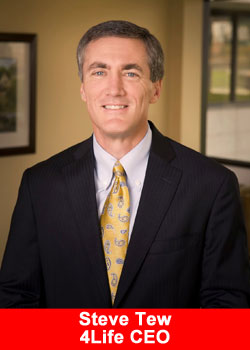 4Life corporate representatives gathered with distributors for a two-day event on October 16 and 17 at the Forum Building Auditorium in Barcelona, Spain. Entrepreneurial Europe 2015 attracted more than 1,500 distributors from across the continent for the launch of PRO-TF®.
The event included business training that focused on prospecting success and customer retention strategies. Numerous rank advancements were celebrated as the company recognized ongoing growth in Spain, Europe, and around the world. Team 4Life Member and Pro Cyclist Kim de Baat spoke about her experience with 4Life products, including PRO-TF.
Distributor leaders at the event included Platinum International Diamonds Dr. Herminio Nevárez, and Ileana & Hugo Johnson, and Gold International Diamonds Barbara Wagner, Carlos Rocha, Carme Solà Xalabardé, Maris Dremanis, Àngels Muñoz Estape, Tatiana Yachnaya, and Natalya Davydyuk.
Corporate attendees included Chief Scientific Officer David Vollmer, PhD, Vice President of International Preston Richards, Vice President of Europe Rafael Fernández, and Foundation 4Life Ambassador Jenna Lisonbee.
Preston Richards: "This was a wonderful setting in which to launch PRO-TF. Distributors throughout Spain and Europe at large have proven that the message, products, and opportunity of 4Life change lives for the better. It's an honor to work with such a dedicated network of entrepreneurs. This event continues to have a positive impact on the consolidation of Europe's growth."
As part of Foundation 4Life's commitment to service, event attendees raised 11.700€ for SOS Children's Villages. This donation will help to support facility refurbishment, education projects, and provide medical support in Madrid, Granada, Barcelona, Tenerife, and Rome.
Rafael Fernández: "The large number of new Diamonds that were recognized on stage proves that the 4Life business opportunity has strong potential in this market. It was a magical atmosphere to recognize distributors from more than 15 countries."
About 4Life
In 1998, 4Life Founders David and Bianca Lisonbee launched the company's flagship immune system support product, 4Life Transfer Factor. As the first network marketing company to do so, 4Life's leading group of doctors, scientists, and researchers continue to advance immune system science with innovations in product formulation, production standards, delivery methods, and more. Today, people in more than 50 countries enjoy the immune system support of 4Life products.