4Life Fortify Now Feeding Children In 13 Countries
October 14, 2015
By Nicole Dunkley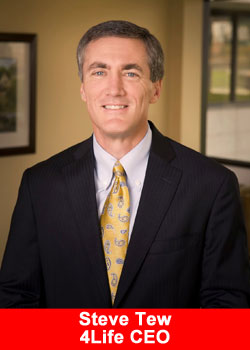 4Life donated more than 850,000 meals to children in need around the world through the 4Life Fortify program during September and October. This is the largest combined shipment since the initial launch of the program in 2010.
Recent donations include 204,000 meals to Honduras, 204,000 meals to the Philippines, 204,000 meals to Guatemala, 96,000 meals to Nicaragua, and 96,000 meals to El Salvador.
Each of these shipments also included a donation of 2,200 bottles of RiteStart® Kids & Teens. A U.S. donation of 48,000 meals also took place recently and was split between Barberton Elementary West in Ohio and the E.S.T.H.E.R group in Florida.
4Life Fortify is a high-quality meal of rice, lentils, and beans, along with a nutritional complex of vitamins, minerals, and 4Life Transfer Factor®.
The September shipment to El Salvador was the first donation sent to this country, making it the 13th country overall to receive 4Life Fortify donations. The donation will be distributed through the company's partnership with Feed The Children.
4Life Service Director Tracie Kay: "Each shipment is an example of how 4Life is fulfilling the company's mission of service. The donation of 4Life Fortify in these communities is helping to make a sustainable impact on the economic and physical needs of families. All of this is possible because of 4Life distributors who give and who recognize the joy that comes from serving others."
Many of the children who benefit from the program are now able to attend school regularly and be more productive because of the quality nutrition they receieve.
4Life has offices on five continents to serve a global network of independent distributors through science, success, and service.