ACN's Flash Wireless Selects Tweakker To Drive BYOD Market Growth
October 22, 2015
By Nicole Dunkley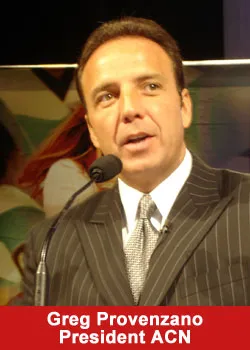 Spirent Communications' device intelligence business unit Tweakker has announced a US-wide connectivity and device guide agreement with ACN's Flash Wireless.
As the wireless division of ACN, the world's largest direct seller of telecommunications, energy and essential services, Flash Wireless gives consumers the power to choose from the nation's top networks, contract and no contract options, and the choice to bring along a favourite device or upgrade to a new one – and all at an outstanding value.
By teaming with Tweakker, Flash Wireless can now execute the next phase of its planned growth plan – seizing additional market share of the BYOD (Bring Your Own Device) market. By harnessing Tweakker's Automatic Device Configuration tool, a Flash Wireless customer will never again have to request APN settings to get online.
The settings will be sent automatically to the user's device as soon as a new Flash Wireless SIM card is activated, providing operators with the shortest time to new revenue.
"By tapping the sheer ingenuity of Tweakker's connectivity tool and device guides, we expect to achieve a threefold productivity gain in resolving connectivity problems as they arise, while even more importantly, creating a seamless experience for our customers," said Robert Stevanovski, chairman and co-Founder of ACN.
"Tweakker's services and products will be a key platform for our drive further into the BYOD market."
Dennis Poulsen, general manager of Spirent Tweakker, adds, "BYOD users are demanding, fickle customers and their loyalty can only be won by delivering the best possible customer experience."
He continued, "With all its business units now being Tweakker-enabled, Flash Wireless has the tools to capture this valuable market."
As part of its direct selling business model, ACN Independent Business Owners (IBOs) offer consumers a variety of essential services for home and business, with Flash Wireless as one of its premier services.
Flash Wireless gives customers the option to choose from three of the nation's top networks, including 4G service on [claimed] America's largest, most reliable network.
Collectively, ACN IBOs account for 60 million buying decisions every month.
Spirent Tweakker enables MVNOs, MNOs and OEMs to radically reduce time to market for new devices and services while ensuring the highest quality, and radically reduce time to resolve user experience degradation through end-to-end visibility and real-time automation and response.
Solutions include: – APN setup platform, interactive self-help guides, device analytics, embedded applications and remote application management solutions.
About ACN
Founded in 1993, ACN is the world's largest direct seller of telecommunications, energy, and other essential services for residential and business customers. ACN provides the services people need and use every day including phone service, wireless, energy, payment processing, television, security and automation and high speed Internet. ACN operates in 24 countries with offices located throughout North America, Latin America, Europe, Asia and the Pacific.