Chanan Oxenhandler – From Non-believer To Million Dollar Earner
October 20, 2015
By Team Business For Home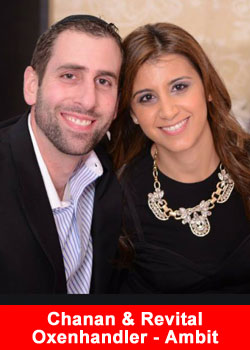 Before being introduced to Ambit Energy Chanan Oxenhandler never met anyone that was successful in the Network Marketing industry.
"I was actually turned off by the entire concept" says Chanan. "I thought that the only way to make money with Network Marketing was to actually sell a product". Being in the Real Estate industry in NYC for over a decade Chanan wasn't looking to become a product salesperson.
That all dramatically changed in early October of 2007 when a stranger simply asked him who he pays his electric bill to and if he wants to save money.
"As a courtesy I took the flyer he handed me" Chanan says, and the rest is history. Chanan ended up watching an overview of the Ambit business presentation and immediately saw the HUGE potential of income the business module had.
Overcoming his negativity of the MLM industry, realizing that with Ambit there is NOTHING to sell and despite the skepticism of his wife Revital Chanan started their Ambit business on November 1st 2007.
Still working full time in their Real Estate business almost 80-90 hours per week, Chanan started promoting and sharing with everyone the Ambit opportunity.
'"I really only had about 3-5 extra hours per week to focus on Ambit initially" Chanan says. "But after promoting rapidly to the second level of leadership on the marketing plan, we started seeing what Ambit was all about. "Our weekly bonus income started having a comma in it, and eventually started growing dramatically from there.
After 4 months the first residual check came in at $13.65, Chanan was excited, not about the amount but rather as he saw that its now starting to pay off in the residual aspect, but Revital was very much not amused by that.
"I remember Chanan came to me after I saw that first Residual check", Revital recalls, "and he said remember that from this point on, there is nothing we can do to stop it from coming in each month and that its going to grow every month from now on". He was defiantly right.
The Oxenhandler Family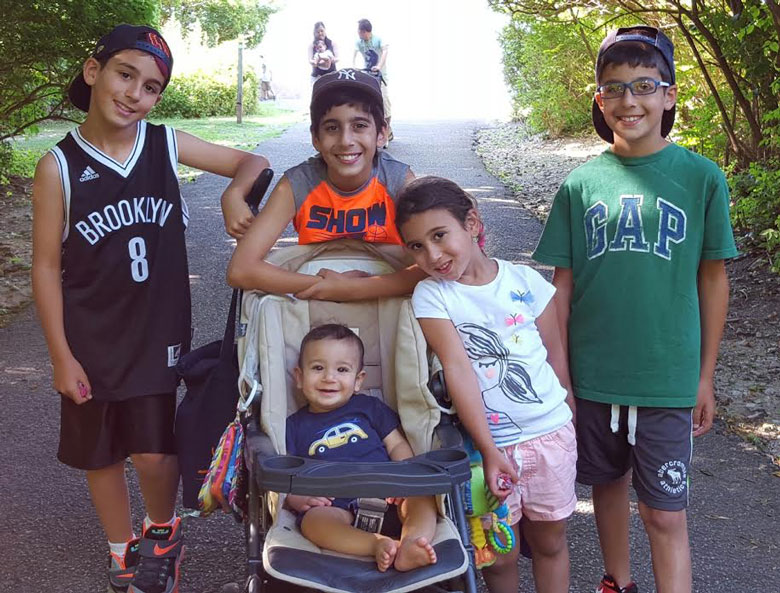 Chanan & Revital started working their Ambit business more aggressively then, and after 10 months from starting their Ambit business promoted again for the 3rd time to the Executive level.
We realized that the Real Estate Industry is not going to settle any time soon as it was drastically declining at that time, so after working our Ambit business part time for about a year we decided to completely disconnect from the Real Estate industry after 12 years and we are so thrilled we made that decision."
Working now full time at our Ambit business, we were fortunate along the way to earn a spot for 8 consecutive times on the Ambit 5 star trip. Being recognized for 7 straight years as a top income earner. Awarded the Pacesetter award, being members of the Co-Founders leadership council, Pure Energy award, Power surge $50K bonus recipient, and recognized as the top recruiter from the state of NY for 2 years.
"We are having a blast. Our focus has always been on our teammates from AMBIT MASTERS, as well as everyone across the Ambit organization – We realized early on that helping others accomplish their goals and working together as a team is the formula for success."
We had incredible leadership to help us along the way. Our own National Consultant, and top money earner Steve Thompson who taught us the way and guided us so we can learn the system to succeed and reach where we are today.
Just a short time later Chanan & Revital were promoted for the 4th time to the highest level of National Consultant. Shortly after they also joined the Ambit Millionaires club. "Joining the Ambit's Millionaire club was an incredible accomplishment for us, to be recognized as a Million Dollar Earner, BUT, it was all due to the great leaders that are part of our team."
Chanan and Revital's goal now that they were fully engaged with the business was to prove to themselves that, yes, people can succeed in Network Marketing if they have the right leadership, with the right company and the right industry. Ambit had it all! Exceptional leadership, a deregulated industry in the process, NOTHING to buy, NOTHING to sell, NO overload of products just to simply share a business opportunity with everyone.
People are saving money and people are making money. What better business can you ask for?
Our daily goal is to reach out to EVERYONE and present the Ambit opportunity to them. Without prejudging anyone, as this is a business that has proven to be for everyone from any walk of life. No matter what age, education background and regardless of current financial status.
Once one sees the information and realizes how good this opportunity is, we will help them reach their fullest potential and become financially free.
We are looking to build up great leadership, take people along this incredible financial freedom journey and helping everyone succeed to the fullest that they want to. Looking for motivated, ambitious people without pre judging anyone, whether they are successful or not in their own right, they WILL hear from us about the Ambit opportunity.
"Being part of a company that is setting every possible record in the industry, growing to over $1.5 Billion in 8 years, now tapping into the solar industry as well, its an amazing feeling to know that your part of something special."
"Now with 5 kids, being full time parents, full time spouses, financially independent, going where we want, when we want, we are so very thankful that we were blessed with this opportunity. No boss or being on someone else's time watch and to know that ALL of your monthly expenses are all paid for before the month starts as you set something in motion one time and get paid over and over again each month no matter what, over is truly a freedom blessed life."
Contact details Chanan Oxenhandler:
www.facebook.com/chanan.oxenhandler