TriVita Releases New Formulation Of VisionGuard
October 27, 2015
By Nicole Dunkley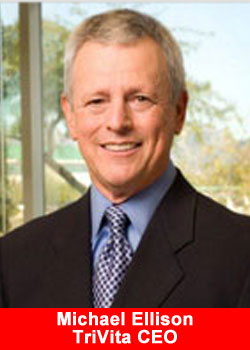 TriVita announces their newly reformulated VisionGuard™, now with more lutein, along with other eye-supportive antioxidants and botanicals. Over time, vision declines. But certain nutrients may help protect macular health, clear eyesight and peak vision performance — and TriVita brings you the best of them.
Aging changes in various parts of the eye can result in a number of noticeable differences in how well you see. Just like your body, your eyes and vision change over time, explained TriVita founder Michael Ellison. We are excited to announce this new formulation of VisionGuard to provide more of the nutrients that can help support vision health.
Common-age related vision changes include the need for more light, difficulty reading or doing other close work, problems with glare, reduced tear production and changes in color perception. 1-3 There's no substitute for the quality of life good vision offers, Ellison remarked.
The National Eye Institute (NEI) has reported, If supplementation were in widespread use among individuals at risk for developing [age-related macular concerns], vision loss could be [averted] in more than 300,000 people over age 55 during a 5-year period.4
VisionGuard helps protect one of your most precious senses with 16 antioxidants, including FloraGLO® brand lutein. FloraGLO®is the most clinically researched lutein brand in the world, as well as the brand most trusted by doctors. VisionGuard features additional eye-supportive nutrients, including botanicals zeaxanthin, bilberry, black currant and grapeseed, plus antioxidants alpha lipoic acid (ALA), N-Acetyl-L-Cysteine (NAC), Vitamins C and E, and zinc.
About TriVita, Inc.
TriVita is a leading North American nutraceutical company whose mission is to help people everywhere achieve greater wellness—physically, emotionally and spiritually. TriVita offers a full line of premium-quality wellness products that address a wide range of health concerns. Committed to meeting the highest standards in quality assurance and control, TriVita adheres to the strict manufacturing guidelines of the Current Good Manufacturing Practices (cGMP).