ForeverGreen Holds Pre-Launch Event In Latin America And Readies For Launch Event In Europe
November 10, 2015
By Nicole Dunkley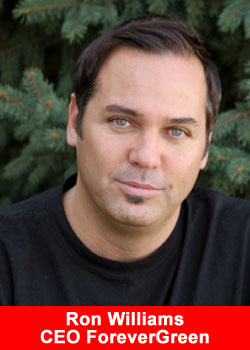 ForeverGreen Worldwide Corporation (OTCBB: FVRG), a leading direct marketing company and provider of health-centered products, recently announced it has pre-launched Ketopia, the exclusive to ForeverGreen weight loss system, in Latin America.
The Latin America launch event took place in Cancun, Mexico from October 29th-31st. The company sold out of Ketopia kits that were brought to the event totaling around $50,000. The pre-launch event is a way to test the market to see how the region responds to the product. The company is expected to significantly increase sales as the product will be made readily available to members during the next week.
We were ready and eager to host the first regional event for Latin America. This world-class event allowed the main leaders from a dozen Latin American countries to get together to celebrate the official launch of what is already the third most important region for the company globally. Attendees had the opportunity to learn from the top distributors worldwide while Founder, Chairman and CEO Ron Williams, President Brenda Huang and myself discussed the action plans that will set the foundations for a successful year in 2016, commented President of Latin America, Jorge Alvarado.
The European launch takes place November 6th-8th in Munich, Germany. At the Europe event, new products will be introduced to the region including Pulse-8 and Fixx.
In the past, the European region has primarily featured the envelop model. Expanding some more product availability to Europe will increase sales on products that were previously only available in certain countries. Europe was the fastest growing region with the envelop model and we fully expect that these products being introduced in Europe for the first time will kick-start another successful growth period in Europe, remarked Tomasz Stanislawski, President of Europe.
About ForeverGreen Worldwide
ForeverGreen Worldwide Corporation develops, manufactures and distributes an expansive line of all natural whole foods and products to North America, Australia, Europe, Asia, Africa and South America, including their new global offerings, PowerStrips, SolarStrips and BeautyStrips. They also offer their new North America weight-management line Ketopia, along with Azul and FrequenSea, whole-food beverages with industry exclusive marine phytoplankton, a line of hemp-based whole-food products, immune support and weight management products, Pulse-8 powdered L-arginine formula, 24Karat Chocolate.