Le-Vel Raises $250,000 In Support Of National Breast Cancer Foundation
November 25, 2015
By Nicole Dunkley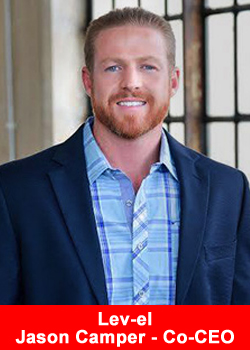 In Le-Vel's largest charitable initiative yet, company distributors and customers raised more than $250,000 in support of the National Breast Cancer Foundation (NBCF). Jason Camper and Paul Gravette, Founders and Co-CEOs of Le-Vel, presented the donation at a special event held Thursday in Grapevine, Texas.
The funds resulted from a promotion Le-Vel ran during National Breast Cancer Awareness Month in October. The company's Thrive line of nutrition and weight-management products includes a patent-pending DFT (Derma Fusion Technology) patch worn on the skin to support the body's metabolism process. In October, Le-Vel offered a limited-edition DFT Pink patch, with $5 from each purchase benefitting NBCF.
"Breast cancer is important to our distributors, and so it quickly became important to us," Camper told DSN. "We picked NBCF because we looked for organizations that had 100 percent transparency in their funding and were devoting at least 80 percent of their actual donations to the cause and research. We believe NBCF is a good match for us."
To support the October initiative, Le-Vel set up a back-office tracking tool enabling distributors to monitor their personal contributions, as well as those made by their teams. "It brought a lot of internal, fun team competition," said Gravette. "There were a lot of people behind this movement—cause marketing at its best."
The executives also disclosed that Le-Vel is planning a December initiative in support of Toys for Tots. Though details have not yet been announced, the company expects to surpass October fundraising levels. Previously, Le-Vel made a $50,000 donation to The Hoyt Foundation, an organization dedicated to supporting America's disabled young people.
"We're exploring what other foundations and causes we can get behind during different parts of the year," said Camper. "The response to this from the field was very emotional, very meaningful, and we want to find ways to continue giving back."
About Le-Vel
Le-Vel was created and envisioned with a greater purpose, a premium plan. This plan is not to create a product, or a product line, but to build a global brand, a new icon. A brand that encompasses ultra premium products: premium product lines. The new brand, for the better lifestyle, premium-seeking consumers.
The largest and most successful companies in the world are extremely good at one thing. They build brands, not products. They are so good at this one focus, they can literally put their logo on anything and it is passionately accepted worldwide. As the Le-Vel vision is birthed with THRIVE, it will continue on with all of our brands and future premium products. Le-Vel will be a global giant; our logo will be on many different products, wherever you go, our logo will go with you. The quality, passion and efficacy with one product line, will flawlessly continue on to all product lines, because the true focus, our passion will always remain at its inception, The Brand: Le-Vel.