Mannatech Expands Skin Care Line In Japan
November 5, 2015
By Nicole Dunkley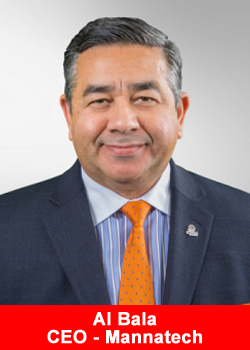 Mannatech, Incorporated, the founder of the M5M (Mission 5 Million [?] ) Foundation, the pioneer of nutritional glycobiology and the global innovator of naturally sourced supplements based on Real Food Technology solutions, announced the launch of its new skincare product, Mannatech Gel Mask, that can help skin have a more youthful appearance. This new technology innovation from Mannatech is available exclusively in Japan.
Designed to collaborate with Mannatech's Uth Rejuvenation Crème, the Mannatech Gel Mask uses highly-concentrated CO2 gas to adapt to the skin and help diminish the signs of aging.
The Mannatech Gel Mask can be applied to the face, neck and décolleté to support skin cell revitalization, diminish dullness and to keep the skin healthy while supporting circulation and skin hydration.
"Mannatech is excited to expand its skincare technology to now include the Mannatech Gel Mask in Japan," said Mannatech's Regional President, Patrick Park. "Mannatech's skincare, health and wellness and weight and fitness technologies are nothing short of state-of-the-art.
As the demand for beautiful, younger-looking skin continues to grow in Japan, our gel mask is yet another incredible product designed to help the people of Japan improve their beauty regimen through this high-quality solution."
About Mannatech
Mannatech, Incorporated, develops high-quality health, weight and fitness, and skin care products that are based on the solid foundation of nutritional science and development standards. Mannatech is dedicated to its platform of Social Entrepreneurship based on the foundation of promoting, aiding and optimizing childhood nutrition where it is needed most around the world.
Mannatech's proprietary products are available through independent sales associates around the globe including the United States, Canada, South Africa, Australia, New Zealand, Austria, Denmark, Germany, Norway, Sweden, the Netherlands, the United Kingdom, Japan, Taiwan, Singapore, Estonia, Finland, the Republic of Ireland, Czech Republic, the Republic of Korea, Mexico, Namibia, Spain and Hong Kong.