Total Life Changes Selects New Orleans As Host City For The TLC 2016 Awards Show & Next-Level Training
November 24, 2015
By Nicole Dunkley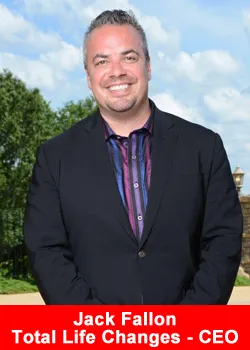 The sun over New Orleans will shine brighter and temps will reach record highs in the "Big Easy" on January 29th for Total Life Changes' 2016 Awards Show & Next-Level Training. The Earnest N. Morial Convention Center will play host to the hottest event to hit New Orleans with one of the fastest growing MLM companies in 2015. Total Life Changes has partnered with a major production company and is preparing an event for 10,000 guests that will change the face of business events forever.
The TLC 2016 Awards Show and Next-Level Training will set a new standard of first-class entertainment, recognition and training. TLC announces celebrity appearances by superstar Vivica Foxx and seasoned actor, entertainer and producer, Carl Anthony Payne II to host the awards program. Several outstanding musicians will bring their best performances to the 'Big Easy" to ensure a memorable event.
"We've been looking to do something much more than a typical business event; something that has never been attempted before. After consulting with numerous event planners and production companies, we finally found a great match in September that promises to deliver an experience that will captivate and engage our guests from start to finish. This is going to be an event that will provide the essence of what Total Life Changes is all about," explains TLC founder and CEO, Jack Fallon.
Total Life Changes (TLC) is dedicated on maintaining momentum in the MLM industry. TLC is focused on providing synergy and consistency with their current brand partners (IBO's) while attracting young, seasoned entrepreneurs to its wide-variety of health & wellness products and handsome compensation plan. The TLC Awards Show & Next-Level Training will commence Friday, January 29th, 2016.
Guests can expect high-level training and mentoring from MLM industry leaders and exclusive event pricing on products and apparel. VIP Ticket Access cost is $299.00 and includes preferred registration express access to the Next-Level Training & The TLC Awards Show, VIP seating, gifts and more. General admission tickets cost $199.00 and provide entry to the Next-Level Training and TLC Awards Show. Saturday night's International Black-Tie Masquerade Ball takes place at the Hyatt Regency, New Orleans and has limited ticket availability for $129.00. TLC representatives with National Director Rank & Above may select from premium pack options and additional savings for their team members and guests.
Two major events will be featured Saturday, January 30th, 2016. Special celebrity guests Vivica Foxx, Carl Anthony Payne II and many more will host events featuring TLC's Beautiful You shapewear garments, new product promotions and ultimately revealing TLC's 2016 Awards winners in each of twelve categories. Guests can expect to get up and get out of their seats often during special musical performances, too. Saturday night will feature an International Black-Tie Masquerade with limited availability. Guests will be treated to an exclusive, themed environment at the Hyatt Regency, New Orleans. Visit https://tlcfrontrow.com for more information.
About Total Life Changes
Total Life Changes offers an amazing line of health and beauty products along with a great business opportunity. CEO Jack Fallon created TLC over 16 years ago with a single product: Iaso™ NutraBurst. We have continued to grow the Iaso® brand of products like our popular Iaso™ Tea. Our hybrid binary system allows IBOs of TLC to be compensated quickly for introducing new reps to our products and business opportunity. We are dedicated to providing the greatest opportunity for you to feel healthier and flourish financially. Join us and thousands of others who have benefited with TLC.
6094 Corporate Drive
Fair Haven, MI 48023
Tel: 1-888-873-1898