USANA Officially Open For Business In Indonesia
November 16, 2015
By Nicole Dunkley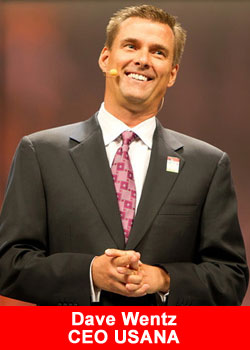 Indonesia, the world's fourth-most populous country, welcomes USANA Health Sciences — a global nutrition company — with its world-class health and wellness products to the people of this thriving nation. This tropical oasis marks USANA's 20th market worldwide with a central office located in the beautiful capital city of Jakarta.
USANA is growing fast, and has unprecedented leadership interest in one of the world's most rapidly growing Direct Selling markets, said USANA Vice President of Ethics and Market Expansion Dan Whitney. There is a wealth of opportunity in Indonesia. USANA has made a full commitment to long term success in this country and we're thrilled to announce that we're open for business.
USANA's Indonesian headquarters will launch with its flagship product, the Essentials, leading the charge along with several of its key optimizers. The state-of-the-art building will feature a will-call, meeting area, and plenty of rooms for corporate executives and Direct Sellers to gather.
Indonesia

has one of the top five fastest-growing economies in the world.
According to the Boston Consulting Group, the middle class and affluent consumers of

Indonesia

are expected to nearly double between now and 2020, jumping from 74 million people to 141 million.
The direct selling and network marketing industries have maintained a positive reputation across the country for many decades now — in fact, it's a

$1.2 billion

direct selling market.
USANA has received more interest in

Indonesia

than in any other market — more than 500 distributors have already registered their interest to build their business in

Indonesia

with USANA's international market expansion department.
We're delighted to be so warmly welcomed by the people of this beautiful, thriving country and are excited to have our doors open, said Dennis Cheok, general manager of USANA Indonesia. We have high hopes that this new market will not only have a positive economic impact, but also a significant influence to the health of its residents.
Grand-opening activities:
Ribbon-cutting ceremony

Potong tumpeng (cutting of cone-shaped yellow rice, an Indonesian tradition)

Muslim blessing

Office tour for guests

Press interviews

Trainings
USANA is thrilled to bring its health products and business opportunity to the land of a thousand kings.
About USANA
Founded in 1992, USANA Health Sciences is a U.S.-based nutritional company that manufactures high-quality supplements and personal care and healthy food products in its FDA-registered facility in Salt Lake City.