Vemma Compensation Plan Signed Off By The FTC
November 15, 2015
By Team Business For Home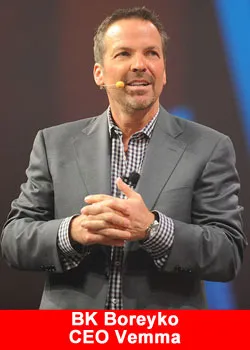 According to an email to Vemma's distributor base a revised compensation plan is in place.
We have reached out the BK Boreyko, CEO Vemma, and he stated the FTC (Federal Trade Commission) signed off the rules.
Basically, 51% of sales has to come from customers, if not, a distributor will not get any bonus. We expect other USA based network marketing companies with similar compensation plans as Vemma had in the past, will implement the 51% rule.
Vemma:
We appreciate your patience as we have restarted operations and want to give you a quick update on our Compensation Plan.
We have attached a link to the new Compensation Plan as well as the revised Terms and Conditions. These documents are also available at Vemma.com. We expect December 2, 2015 to be the first day that commissions are paid.
There are several important changes to point out. First, under the new Plan, Affiliates can no longer qualify for commissions through their own purchases. Starting today, an Affiliate can only qualify for commissions and obtain their 50QV based on the following:
Existing personally enrolled Customer or Affiliate volume.
Newly personally enrolled Customer or Affiliate volume.

100% of the Affiliate's combined personally enrolled Customer and Affiliate volume will count toward the Affiliate's 50QV requirement for commission eligibility.
Second, under the new Plan you will only be paid if you meet the 51% Rule. The 51% Rule provides that you will only be paid on the volume in your organization if your organization's sales to Customers are at least 51% of the total sales for your entire organization.
You will be paid on all volume that meets this requirement. In other words, if 51% of your volume is Customer volume, and 49% of your volume is Affiliate volume, you will receive commissions on the entire 100% of your organization's total volume. For example, if you had $100 in organizational volume of which $51 came from Customers and $49 came from Affiliates, you would be paid on the entire $100.
However, if only $40 of your organizational volume came from Customers and $60 came from Affiliates, you would not be paid any amount on your organizational volume.
TO QUALIFY FOR ANY BONUS, YOU MUST HAVE AT LEAST 51% OF THE TOTAL SALES FOR YOUR ENTIRE ORGANIZATION COMING FROM CUSTOMER SALES.
Third, there are several other modifications that we want to bring to your attention.
We will no longer be selling Affiliate Starter Packs.

The Two & Go Program, along with the Frenzy Bonus, has been and will remain discontinued.

No person can make any income claim or representation of any kind.

No person can use any marketing materials (including Vemma or third party produced materials) that relate to the business opportunity, income claims or representations. You must also stop using or referring to Vemma's Earnings Disclosure Statements. We will be developing new marketing materials going forward, including new earnings disclosure statements, and will disseminate them once they are completed and approved.

No person may induce another to purchase goods or services to maintain eligibility for bonuses, rewards or commissions rather than for resale or personal use.

All social media channels (including YouTube, twitter, facebook, pinterest, periscope, instagram, etc) can be used ONLY for meeting notifications, product promotion, and customer acquisition. They CANNOT be used for posting any marketing or lifestyle content or income claims. No marketing materials may be used except those that will be developed by the company as provided under item 4 above.

Absolutely no videos can be made and posted by Affiliates.
We have attached our price list that contains our Amazing Thank You Sale prices! Thank you for support.
Your Vemma Team