Zrii Donates $10,000 To Non-Profit Organization In Panama
November 5, 2015
By Nicole Dunkley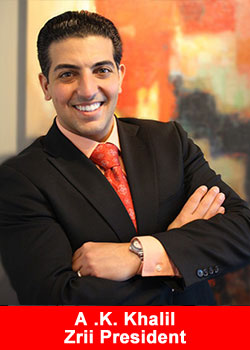 Zrii, a global leader in health and wellness products, announced that it has made a $10,000 donation to non-profit organization Pro Niños de Darien.
Located in the Panamanian province of Darien, the mission of this charity organization is to reduce child malnutrition through nutrition programs, health, education, production and community development activities.
Pro Niños de Darien focuses its work on communities that have extremely high rates of poverty, child malnutrition, and poor education rates.
Top Zrii Independent Executives from Panama visited Pro Niños de Darien in October to present the organization with a large donation check on behalf of the company, and to show their support for the employees, volunteers, and the children they work with.
We believe strongly in the concept of community, says Zrii Founder & CEO, Bill Farley. Our company, our Independent Executives, and our customers are connected in so many seen and unseen ways to people around the globe. The idea of giving back to needy communities is therefore not part of a business plan, nor is it an empty gesture. Rather, it reflects our dedication to the idea of service – an idea which is deeply embedded in who we are and the values we try to instill in our Independent Executives and customers.
The donation to Pro Niños de Darien is the latest of several large charity donations that Zrii has made to non-profit organizations around the globe. Zrii focuses its philanthropy on improving children's health, education and wellbeing in countries where the company operates. Says Zrii President A.K. Khalil, We invest in organizations where our Independent Executives live because it's important to us that they see and participate in the transformation of their local communities.
About Zrii
Zrii was founded in 2008 with the goal of helping people learn how to live without limits. From life-changing opportunities for personal and financial success, to premium-quality products that support an active lifestyle, Zrii is empowering people to make their dreams come true all over the world. Zrii is proud to have partnered with the world-renowned Chopra Center for Wellbeing, headed by Dr. Deepak Chopra, and bestselling author Chris Gardner, to people across the United States, Canada, Australia, New Zealand, Malaysia, and Central and South America.