Morinda's First Cyber Monday A Win In 2015
December 8, 2015
By Nicole Dunkley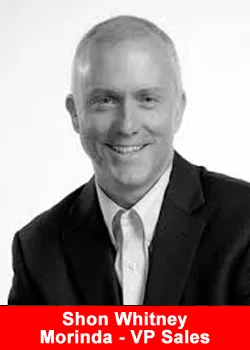 In their first year of joining the Cyber Monday craze, Morinda reported staggering success from the promotional push. Morinda's Cyber Monday offerings included several new products, free shipping, previously unavailable gifts cards and more.
Cyber Monday is a promotional opportunity for non-retail business models. It's the Black Friday of the internet, said Morinda's Vice President of Sales Shon Whitney. The decision to hop on the opportunity this year was a no-brainer.
Morinda reported Cyber Monday sales figures that were more than 300 percent higher than the preceding largest single sales day of the year. The sales figures for that day were 224 percent higher than their average last day of the month sales figure, and the figures for the week leading up to Cyber Monday were 175 percent better than Morinda's average last week of the month sales figure.
The positive reports were no accident. Morinda's employees have been hard at work for the last two months renovating the website, preparing holiday gift bundles and overhauling social media messaging. On the actual day of Cyber Monday, the Morinda call center took almost 4 times the average number of calls they take on the last day of months prior.
Cyber Monday was a huge success this year, Whitney said. This is just the beginning the Morinda Community is going to offer our IPCs a huge slice of income in 2016!
As the company heads into their 20th year in business, they are arming their distributors with all the tools necessary to break all kinds of records in 2016. These tools include amazing new products, exciting promotions and the addition of the ML Boutique product line, which is dedicated to bringing hand-crafted artisan jewelry to Morinda's customer base.
About Morinda
Morinda is a global, research-driven company with a mission to use the power of nature to help people live healthier, longer lives. Cutting-edge technology and extensive research have allowed Morinda to develop an innovative TruAge product line, as well as other natural wellness products that reflect its passion to help people live younger, longer. Morinda is headquartered in Provo, Utah, and has a presence in more than 70 countries worldwide.