The Top Direct Selling CEO In The World – Poll 2015
December 2, 2015
By Team Business For Home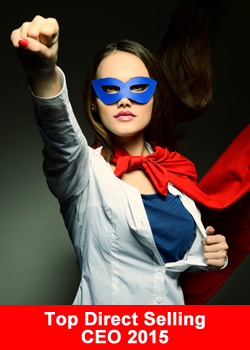 Business For Home is compiling the Top Direct Selling – MLM CEO in the world for 2015. Last year over 87,000 Direct Selling professionals voted for the 2014 poll and 750,000+ people viewed the result.
Ed Cabantog – Alliance in Motion CEO was voted nr. 1, Jim Coover – Isagenix CEO as nr. 2 and Steve Tew – 4Life CEO as nr. 3.
A Chief Executive Officer (CEO) is the highest-ranking corporate officer (executive) or in charge of total management of an organization. Corporate leaders and visonairs, creating culture, building the team and leading the way. Setting strategy and vision.
The CEO's duty is building culture. Work gets done through management and distributors, and they are profoundly affected by culture.
We have nominated 550+ Top CEO's in cooperation with numerous Direct Selling Professionals. If we have missed your awesome CEO, please send a Facebook message to Ted Nuyten or comment below.
According to industry experts:
The CEO and/or owner is the most important factor in any business. If you have a good one with a good mind and good heart, that will solve almost any problem.

A good leader will always find a way to create a great opportunity for you. If you have a bad leader, it doesn't matter how good the product or compensation plan is, they will find a way to mess it up
(To prevent Facebook voting fraud we log the Facebook address and IP address. Therefore if you are in a shared IP location you will not see the drop down box, please vote then from an other location)
The Poll is closed, thank you all for voting!
The Top 150 CEO's of the year 2015:
After 105,826 votes: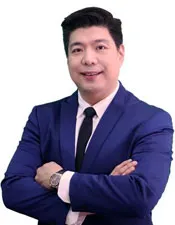 9,327 votes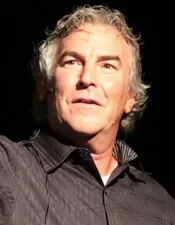 8,335 votes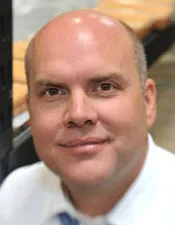 6,102 votes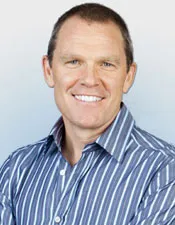 5,357 votes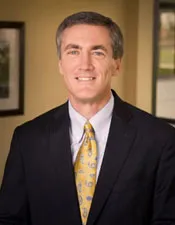 3,976 votes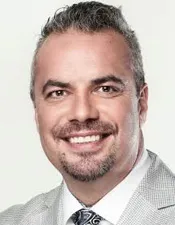 2,793 votes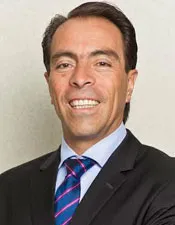 2,706 votes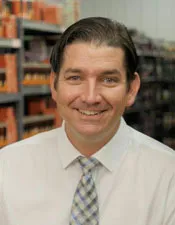 2,561 votes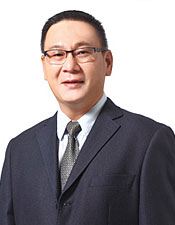 2,443 votes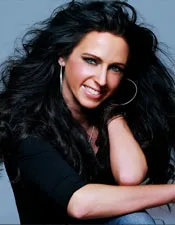 2,392 votes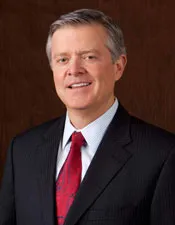 2,391 votes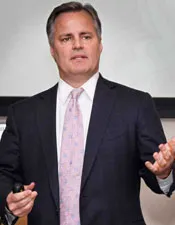 2,241 votes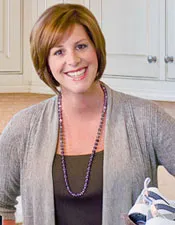 2,181 votes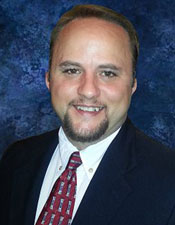 2,166 votes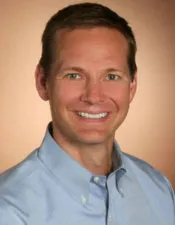 2,155 votes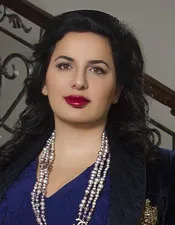 2,132 votes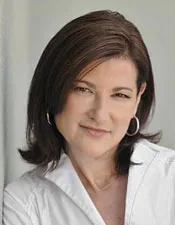 2,128 votes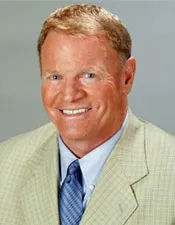 1,969 votes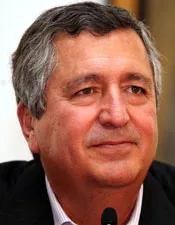 1,849 votes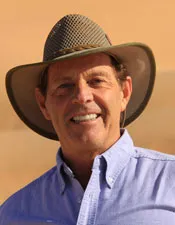 1,825 votes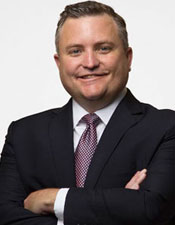 1,462 votes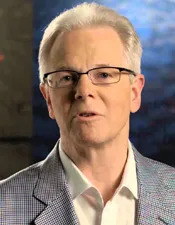 1,191 votes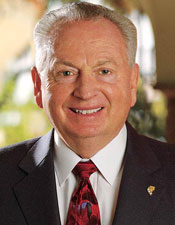 1,160 votes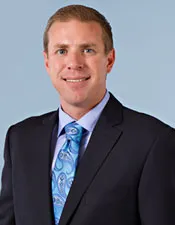 1,084 votes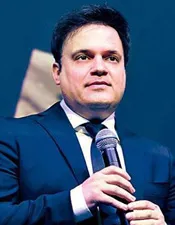 1,075 votes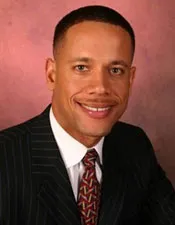 1,003 votes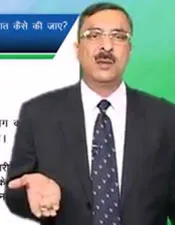 990 votes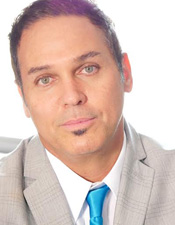 972 votes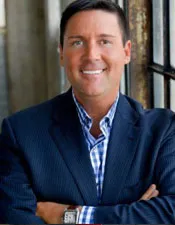 966 votes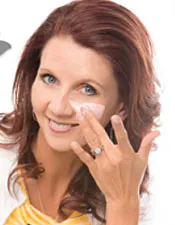 902 votes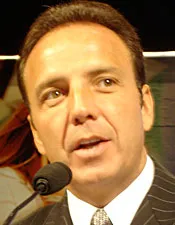 833 votes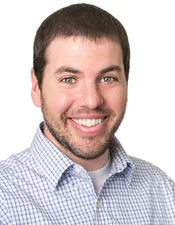 830 votes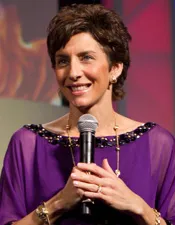 797 votes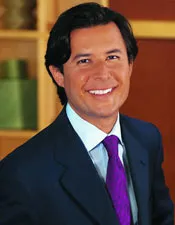 762 votes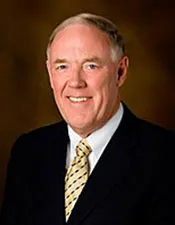 750 votes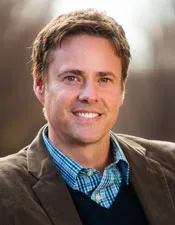 744 votes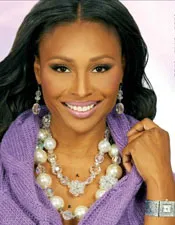 738 votes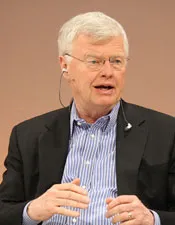 723 votes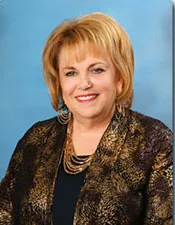 694 votes
671 votes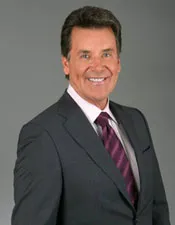 660 votes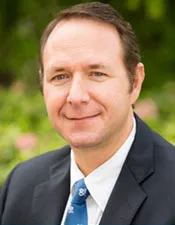 623 votes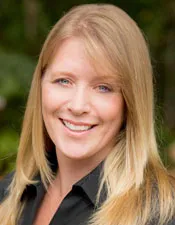 607 votes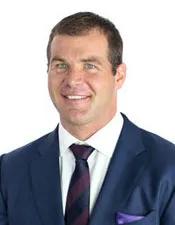 563 votes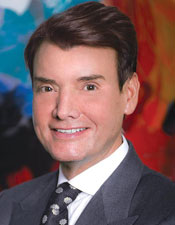 561 votes
554 votes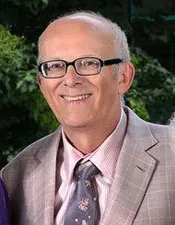 547 votes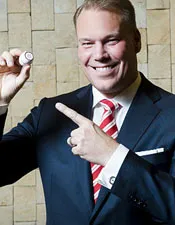 545 votes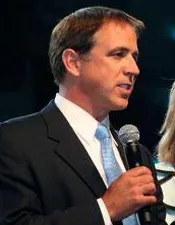 489 votes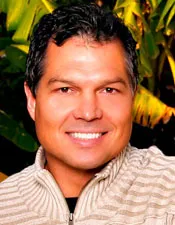 463 votes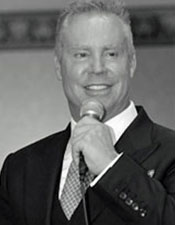 444 votes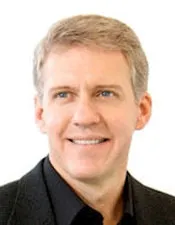 427 votes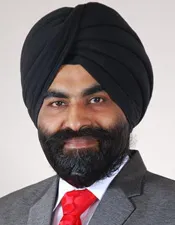 408 votes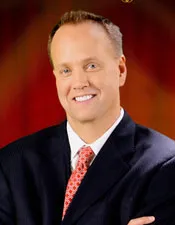 407 votes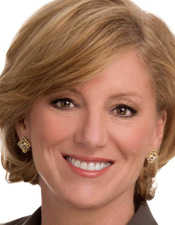 404 votes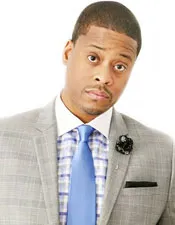 389 votes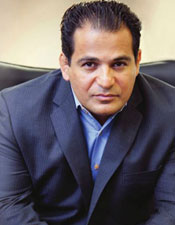 385 votes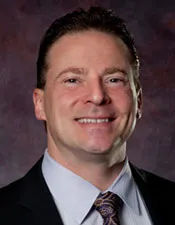 374 votes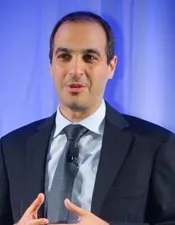 371 votes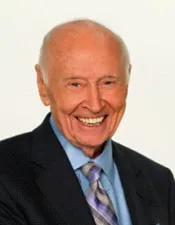 355 votes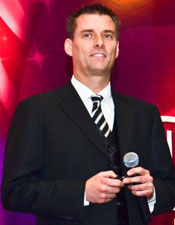 345 votes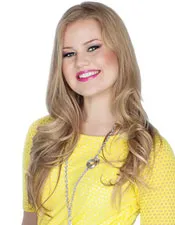 339 votes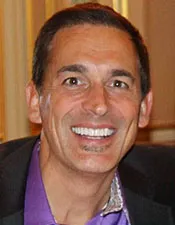 316 votes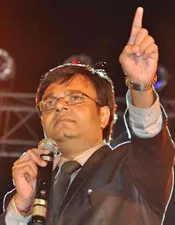 311 votes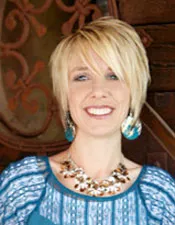 306 votes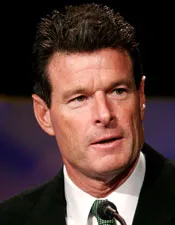 298 votes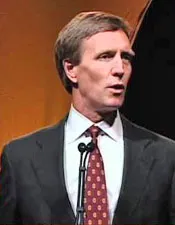 295 votes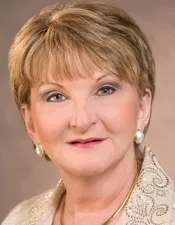 286 votes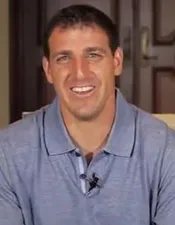 270 votes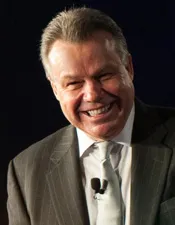 246 votes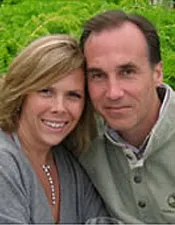 243 votes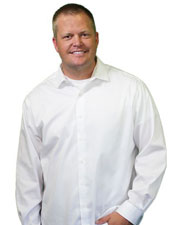 240 votes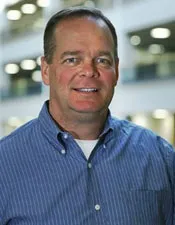 224 votes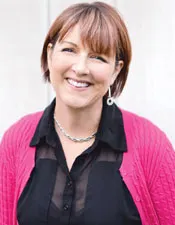 223 votes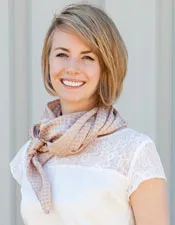 218 votes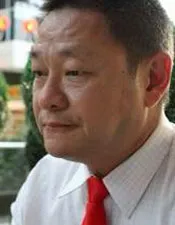 217 votes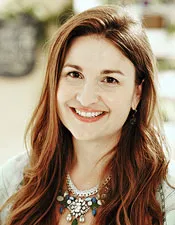 203 votes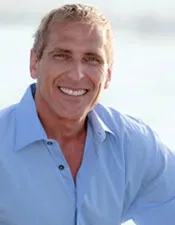 201 votes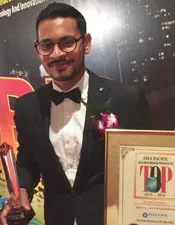 172 votes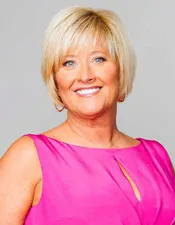 170 votes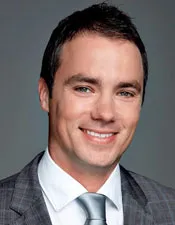 165 votes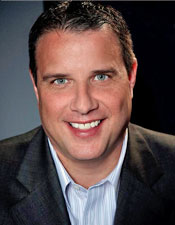 164 votes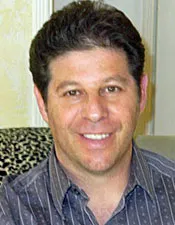 154 votes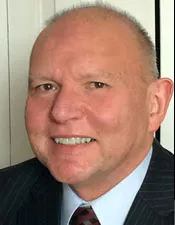 149 votes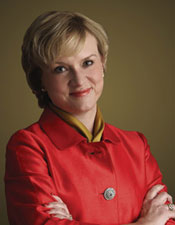 148 votes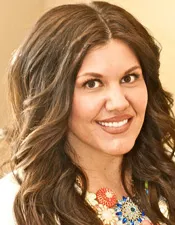 141 votes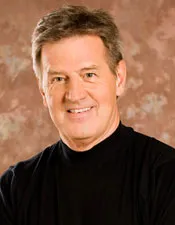 131 votes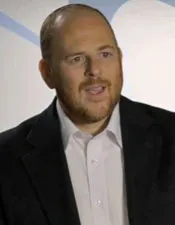 131 votes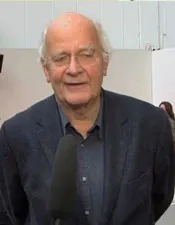 127 votes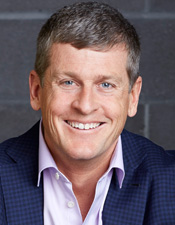 126 votes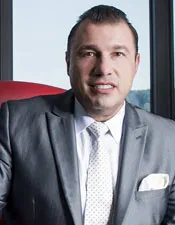 124 votes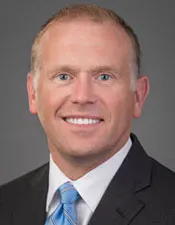 123 votes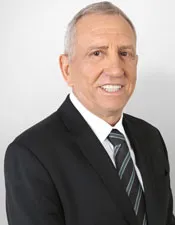 118 votes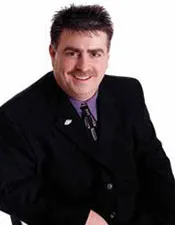 109 votes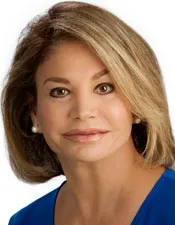 107 votes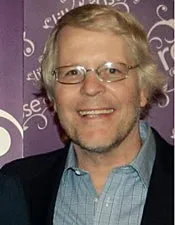 105 votes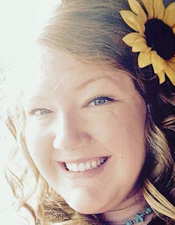 103 votes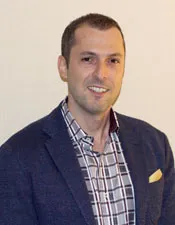 102 votes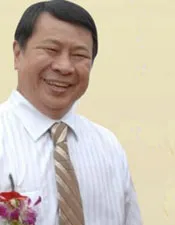 101 votes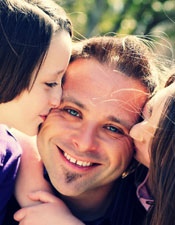 92 votes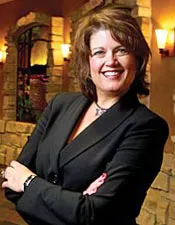 92 votes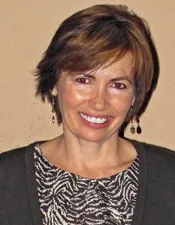 92 votes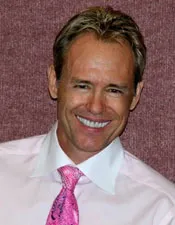 91 votes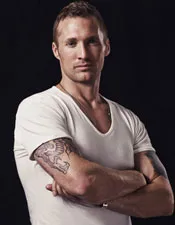 87 votes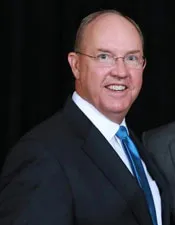 79 votes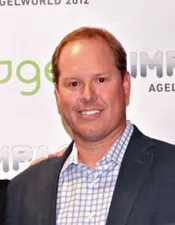 76 votes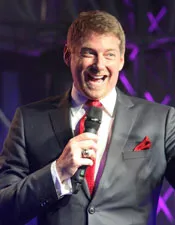 75 votes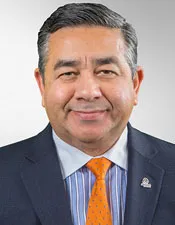 74 votes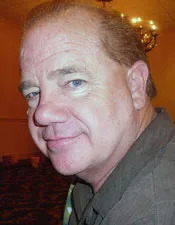 72 votes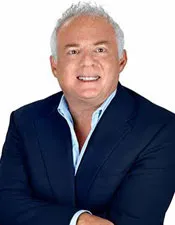 69 votes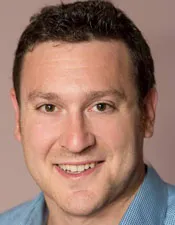 68 votes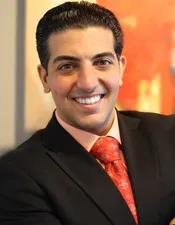 67 votes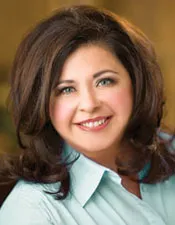 65 votes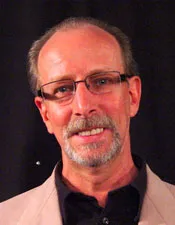 64 votes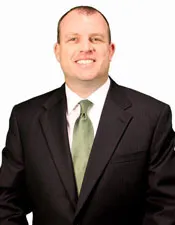 60 votes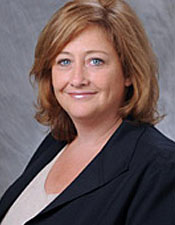 59 votes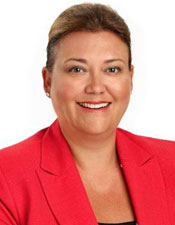 58 votes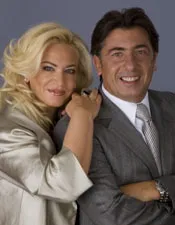 57 votes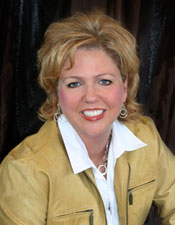 52 votes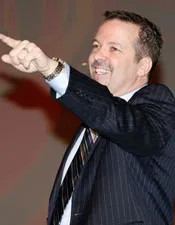 50 votes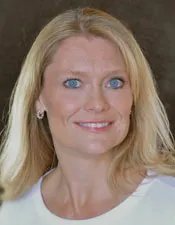 49 votes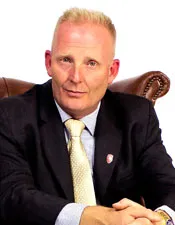 46 votes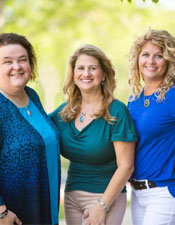 45 votes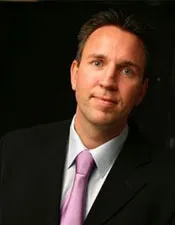 45 votes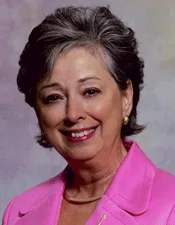 43 votes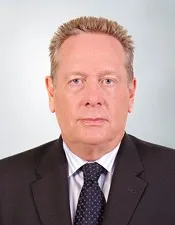 42 votes
41 votes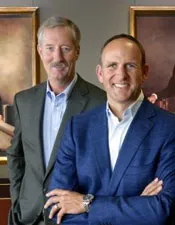 40 votes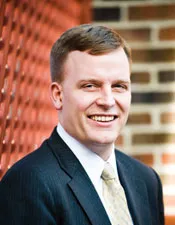 37 votes
37 votes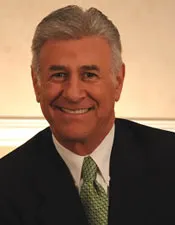 34 votes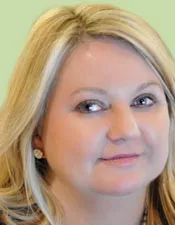 33 votes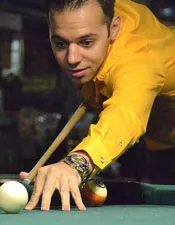 33 votes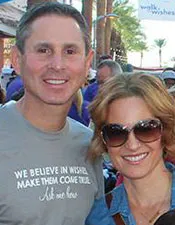 33 votes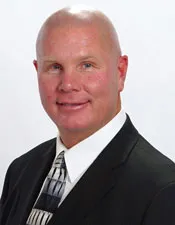 30 votes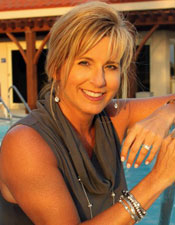 30 votes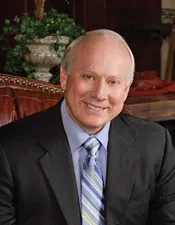 30 votes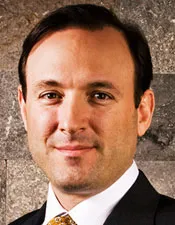 29 votes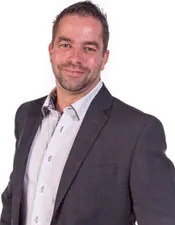 28 votes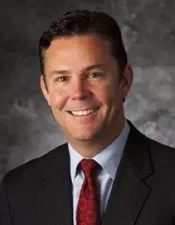 27 votes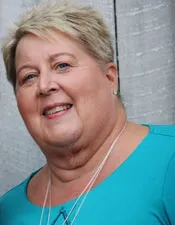 27 votes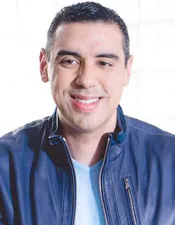 27 votes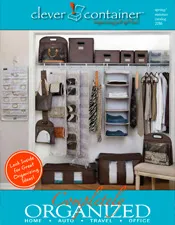 26 votes
26 votes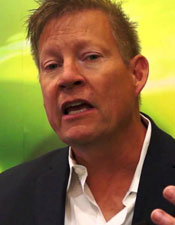 26 votes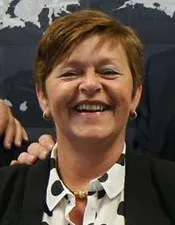 25 votes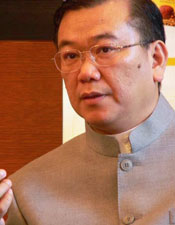 25 votes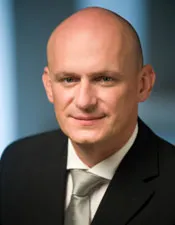 25 votes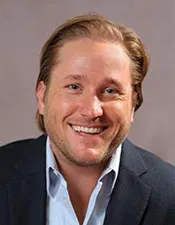 24 votes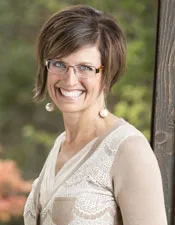 23 votes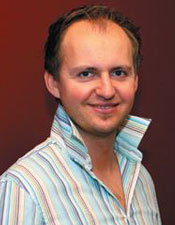 23 votes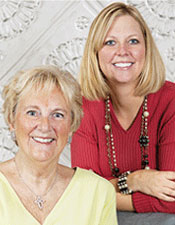 22 votes
All nominees with votes:
Alliance In Motion – Ed Cabantog (8.81%, 9327 votes)
It Works! Global – Mark Pentecost (7.88%, 8335 votes)
Scentsy – Orville Thompson (5.77%, 6102 votes)
Team Beach Body – Carl Daikeler (5.06%, 5357 votes)
4Life Research – Steve Tew (3.76%, 3976 votes)
Total Life Changes – Jack Fallon (2.64%, 2793 votes)
Fuxion – Alvaro Zuniga Benavides (2.56%, 2706 votes)
Jewelry in Candles – Micah Buse (2.42%, 2561 votes)
PhytoScience – Tan Sri Dato' Sri Lai Teck Peng (2.31%, 2443 votes)
Younique – Melanie Maxfield (2.26%, 2392 votes)
Nu Skin Enterprises – Truman Hunt (2.26%, 2391 votes)
Mary Kay – David Holl (2.12%, 2241 votes)
Thirty One Gifts – Cindy Monroe (2.06%, 2181 votes)
My Advertising Pays – Mike Deese (2.05%, 2166 votes)
Legal Shield – Jeff Bell (2.04%, 2155 votes)
OneCoin – Ruja Ignatova (2.01%, 2132 votes)
Rodan and Fields – Lori Bush (2.01%, 2128 votes)
Nerium International – Jeff Olson (1.86%, 1969 votes)
Omnilife – Jorge Vergara (1.75%, 1849 votes)
Young Living Essential Oils – Gary Young (1.72%, 1825 votes)
LifeVantage – Darren Jensen (1.38%, 1462 votes)
Nucerity International – Lonnie McKinney (1.13%, 1191 votes)
Forever Living Products – Rex G. Maughan (1.10%, 1160 votes)
Plexus Worldwide – Tarl Robinson (1.02%, 1084 votes)
WOR(l)D GN – Fabio Galdi (1.02%, 1075 votes)
5Linx – William Faucette (0.95%, 1003 votes)
Vestige Marketing – G. Bali (0.94%, 990 votes)
Forever Green – Ron Williams (0.92%, 972 votes)
Le-Vel – Paul Gravette (0.91%, 966 votes)
Perfectly Posh – Ann Dalton (0.85%, 902 votes)
ACN – Greg Provenzano (0.79%, 833 votes)
Jamberry Nails – Adam Hepworth (0.78%, 830 votes)
Team National – Angela Loehr Chrysler (0.75%, 797 votes)
Shaklee – Roger Barnett (0.72%, 762 votes)
Kyani – Michael Breshears (0.71%, 750 votes)
TruVision Health – Travis Martin (0.70%, 744 votes)
Traci Lynn Fashion Jewelry – Traci Lynn (0.70%, 738 votes)
Juice Plus+ – Jay Martin (0.68%, 723 votes)
Jeunesse Global – Wendy Lewis (0.66%, 694 votes)
IDlife – Logan Stout (0.63%, 671 votes)
Isagenix – Jim Coover (0.62%, 660 votes)
Youngevity – Steve Wallach (0.59%, 623 votes)
Your Inspiration at Home – Colleen Walters (0.57%, 607 votes)
Zija & Ameo – Ryan Palmer (0.53%, 563 votes)
Trevo – Mark Stevens (0.53%, 561 votes)
Stella & Dot – Jessica Herrin (0.52%, 554 votes)
Norwex – Bjorn Nicolaisen (0.52%, 547 votes)
Oriflame – Magnus Brannstrom (0.51%, 545 votes)
Life Leadership – Chris Brady (0.46%, 489 votes)
WorldVentures – Dan Stammen (0.44%, 463 votes)
Park Lane Jewelry – Scott Levin (0.42%, 444 votes)
doTERRA – David Sterling (0.40%, 427 votes)
Sarso biznet – Amritpal Singh Sodhi (0.39%, 408 votes)
ARIIX – Fred Cooper (0.38%, 407 votes)
Avon – Sheri McCoy (0.38%, 404 votes)
Novae – Reco McDaniel (0.37%, 389 votes)
Global Wealth Trade – Ramin Mesgarlou (0.36%, 385 votes)
Life Wave – David Schmidt (0.35%, 374 votes)
Seacret Direct – Izhak Ben Shabat (0.35%, 371 votes)
Premier Designs – Andy Horner (0.34%, 355 votes)
USANA Health – Dave Wentz (0.33%, 345 votes)
Origami Owl – Bella Weems (0.32%, 339 votes)
Yoli – Robby Fender (0.30%, 316 votes)
Mi Lifestyle Marketing – Praveen J Chandan (0.29%, 311 votes)
Paparazzi – Misty Kirby (0.29%, 306 votes)
Herbalife – Michael O. Johnson (0.28%, 298 votes)
Ambit Energy – Jere Thompson (0.28%, 295 votes)
Passion Parties – Joanne Harvie (0.27%, 286 votes)
Skinny Body Care – Ben Glinsky (0.26%, 270 votes)
The Limu Company – Gary Raser (0.23%, 246 votes)
Pink Zebra – Tom & Kelly Gaines (0.23%, 243 votes)
Rain International – Byron Belka (0.23%, 240 votes)
Stream Energy – Mark Schiro (0.21%, 224 votes)
Steeped Tea – Tonia Jahshan (0.21%, 223 votes)
Epicure Selections – Amelia Warren (0.21%, 218 votes)
Mega Holdings – Michael Cheng (0.21%, 217 votes)
Chloe and Isabel – Chantel Waterbury (0.19%, 203 votes)
Purium Health Products – David Sandoval (0.19%, 201 votes)
Maxxima Resources – Reza Ibrahim (0.16%, 172 votes)
Pure Romance – Patty Brisben (0.16%, 170 votes)
BeautiControl – Nikola Milivojevic (0.16%, 165 votes)
Talk Fusion – Bob Reina (0.15%, 164 votes)
Shopping Sherlock – Michael Wiedder (0.15%, 154 votes)
Olympic Idea – Thomas Thurber (0.14%, 149 votes)
Arbonne Int. – Kay Napier (0.14%, 148 votes)
Plunder Design – Hillary Adams (0.13%, 141 votes)
Tupperware – Rick Goings (0.12%, 131 votes)
Gelmoment – Dov Grossnass (0.12%, 131 votes)
Usborne Books and More – Peter Usborne (0.12%, 127 votes)
Color by Amber – Talley Goodson (0.12%, 126 votes)
Karatbars – Harald Seiz (0.12%, 124 votes)
ASEA – Chuck Funke (0.12%, 123 votes)
UP! ESSÊNCIA – Clarel Lopes (0.11%, 118 votes)
Valentus – Dave Jordan (0.10%, 109 votes)
SeneGence – Joni Rogers (0.10%, 107 votes)
Lilla Rose – John Dorsey (0.10%, 105 votes)
The Rustic Shop – Kimmie Klock (0.10%, 103 votes)
MWR Life – Yoni Ashurov (0.10%, 102 votes)
Organo Gold – Bernie Chua (0.10%, 101 votes)
Simply Aroma – Kelly Love (0.09%, 92 votes)
Tastefully SImple – Jill Blashack Strahan (0.09%, 92 votes)
Ruby Ribbon – Anna Zornosa (0.09%, 92 votes)
Essante Organics – Michael Wenniger (0.09%, 91 votes)
ViSalus – Ryan Blair (0.08%, 87 votes)
AdvoCare – Richard H. Wright (0.07%, 79 votes)
Agel – Jeff Higginson (0.07%, 76 votes)
Brain Abundance – Eric Caprarese (0.07%, 75 votes)
Mannatech – Alfredo Bala (0.07%, 74 votes)
Paycation – David Manning (0.07%, 72 votes)
Javita – Stan Cherelstein (0.07%, 69 votes)
Jump Natural, LLC – Josh Garellek (0.06%, 68 votes)
Zrii – A.K. Khalil (0.06%, 67 votes)
Close To My Heart – Jeanette Lynton Close (0.06%, 65 votes)
Basic Reset – Fred Kaufman (0.06%, 64 votes)
Vísi – Kent Lewis (0.06%, 60 votes)
Wildtree – Leslie Montie (0.06%, 59 votes)
Lulu Avenue – Michelle Jones (0.05%, 58 votes)
OXO Worldwide – Douglas Yates (0.05%, 57 votes)
Jordan Essentials – Nancy Bogart (0.05%, 52 votes)
Vemma – BK Boreyko (0.05%, 50 votes)
Lemongrass Spa Pr. – Heidi Leist (0.05%, 49 votes)
LEO – Dan Andersson (0.04%, 46 votes)
Style Dots LLC – Karen Green (0.04%, 45 votes)
Dubli Network – Michael Hansen (0.04%, 45 votes)
Pampered Chef – Doris Christopher (0.04%, 43 votes)
OPN & Sitetalk – Frank Ricketts (0.04%, 42 votes)
Dub Nutrition – Jeremy Wardle (0.04%, 41 votes)
Amway – Steve Van Andel & Doug DeVos (0.04%, 40 votes)
Viridian Energy – Michael J. Fallquist (0.03%, 37 votes)
Thrive Life – Steve and Amy Palmer (0.03%, 37 votes)
Xooma Worldwide – Ron Howell (0.03%, 34 votes)
Green Organics Int. – Paula Scarcella (0.03%, 33 votes)
Nuviza – Ahmad Evaji (0.03%, 33 votes)
South Hill Designs – Joe Ochoa (0.03%, 33 votes)
SPX Nutrition – Rick Wall (0.03%, 30 votes)
Just Jewelry – Nicole Nelson & Virginia Depp (0.03%, 30 votes)
Melaleuca – Frank VanderSloot (0.03%, 30 votes)
Modere – Robert Conlee (0.03%, 29 votes)
iNovaLife – Martin Giroux (0.03%, 28 votes)
SoZo Global – Mark Adams (0.03%, 27 votes)
Kalypso Twistz – Cheryl McAlarney (0.03%, 27 votes)
Monat Global – Rayner Urdaneta (0.03%, 27 votes)
Clever Container – Karen Eschebach (0.02%, 26 votes)
Univerteam – Alexandre Arenales (0.02%, 26 votes)
Veo Natural – Allan Milett (0.02%, 26 votes)
5 Star Signals – Mariska van de Langenberg (0.02%, 25 votes)
DXN Global – Lim Siow Jin (0.02%, 25 votes)
Lyoness – Hubert Freidl (0.02%, 25 votes)
Evolv Health – Brent Hicks (0.02%, 24 votes)
Stampin Up! – Shelli Gardner (0.02%, 23 votes)
FM Group – Artur Trawinski (0.02%, 23 votes)
Signature HomeStyles – Madolyn Johnson (0.02%, 22 votes)
QNet – JR Mayer (0.02%, 22 votes)
Miche Bag – Dell Brown (0.02%, 22 votes)
Sass N Frass – Marissa Jones (0.02%, 19 votes)
Unicity Int. – Stewart Hughes (0.02%, 16 votes)
Flexkom – Cengiz Ehliz (0.01%, 15 votes)
Ava Anderson – Ava Anderson (0.01%, 15 votes)
Morinda – Kerry Asay (0.01%, 14 votes)
Celadon Road – Kimberly A. Cornwell (0.01%, 14 votes)
Yevo – David Brown (0.01%, 14 votes)
Beautycounter – Gregg Renfrew (0.01%, 13 votes)
Fitteam Global – Chris Hummel (0.01%, 13 votes)
Safe Id Trust – Brian McLane (0.01%, 13 votes)
Omnitrition – Roger Daley (0.01%, 13 votes)
NYR Organic – Peter Kindersley (0.01%, 13 votes)
Damsel in Defense – Mindy Lin (0.01%, 12 votes)
Tyra Banks Cosmetics – Tyra Banks (0.01%, 12 votes)
Zurvita – Mark Jarvis (0.01%, 12 votes)
Cabi – Kimberly Inskeep (0.01%, 11 votes)
Jafra Cosmetics – Mauro Schnaidman (0.01%, 11 votes)
A Leisure Life – Kim Rimmasch (0.01%, 11 votes)
2 Cutie Patooties – Awbrey Smith (0.01%, 10 votes)
QSciences – Marc Wilson (0.01%, 10 votes)
Ingreso Cybernetico – Dwayne Golden (0.01%, 10 votes)
XanGo – Aaron Garrity (0.01%, 10 votes)
New Earth – Bilal Ruknuddeen (0.01%, 9 votes)
Boisset Wine Living at Home – Jean-Charles Boisset (0.01%, 9 votes)
Telecom Plus – Utility Warehouse – Andrew Lindsay (0.01%, 9 votes)
Initials – Britney C. Vickery (0.01%, 9 votes)
Immunotec Research – Charles L. Orr (0.01%, 9 votes)
Jerky Direct – Brad Zundel (0.01%, 9 votes)
1ViZN – Bruce Davis (0.01%, 9 votes)
Magnessa – Ram Narayan (0.01%, 8 votes)
Sami Direct – Majeed Sami (0.01%, 8 votes)
BBlue – Carbon Credit Solutions U.K. – Peter Gaspar (0.01%, 8 votes)
SendOutCards – Kody Bateman (0.01%, 8 votes)
Take Shape For Life – Michael C. MacDonald (0.01%, 8 votes)
Youlab Global – John de Vries (0.01%, 8 votes)
Enagic USA – Hironari Oshiro (0.01%, 8 votes)
ModiCare – Shri Samir Modi (0.01%, 7 votes)
Discovery Toys – Jerry Salerno (0.01%, 7 votes)
Adornable.u – Ann Wooten (0.01%, 6 votes)
Ardyss – Armida Díaz De León (0.01%, 6 votes)
PartyLite – Robert B. Goergen (0.01%, 6 votes)
Life Plus – Bob Lemon (0.01%, 6 votes)
ByXpress – Havard Michelsen (0.01%, 6 votes)
Stemtech – Ray Carter (0.01%, 6 votes)
Dove Chocolate – John Wyckoff (0.01%, 6 votes)
Synergy Worldwide – Dan Higginson (0.01%, 6 votes)
Traveling Vineyard – Rick Libby (0.00%, 5 votes)
My Video Talk – Mell Gill (0.00%, 5 votes)
All Dazzle – Carol DAmato (0.00%, 5 votes)
ViVI (Cookie Lee) – Debbie Millar (0.00%, 5 votes)
Four Corners – David Harrison (0.00%, 5 votes)
Life Matters – Richard Brooke (0.00%, 5 votes)
Stiforp – Nauder Khazan (0.00%, 4 votes)
Soul Purpose Lifestyle – Nadine A. Thompson (0.00%, 4 votes)
IMC – Mr Satyan Bhatia (0.00%, 4 votes)
PM International – Rolf Sorg (0.00%, 4 votes)
Silpada Designs – Tom Kelly (0.00%, 4 votes)
Zinzino – Dag Bergheim Pettersen (0.00%, 4 votes)
Bonofa – Martin Bohm (0.00%, 4 votes)
Market America – JR. Ridinger (0.00%, 4 votes)
NuVerus – Michael Jareou (0.00%, 4 votes)
MyDailyChoice – Josh Zwagil (0.00%, 4 votes)
Max International – Joe Voyticky (0.00%, 3 votes)
Primerica Financial Services – John A. Addison (0.00%, 3 votes)
JM Ocean Avenue – Tim Richerson (0.00%, 3 votes)
Mary & Martha – Mary Martha (0.00%, 3 votes)
Life Pharm Global Network – Wick Suyanto (0.00%, 3 votes)
Belcorp – Eduardo Belmont (0.00%, 3 votes)
Elevrus – Elevrus (0.00%, 3 votes)
NHT Global – Chris Sharng (0.00%, 3 votes)
Enzacta – Russ Hall (0.00%, 3 votes)
Gold Canyon – Karen Waisath (0.00%, 3 votes)
Zeal For Live – Mark Jarvis (0.00%, 3 votes)
Athenas Home – Jennifer Jolicoeur (0.00%, 3 votes)
Nikken – Kurt Fulle (0.00%, 3 votes)
Sisel International – Tom Mower (0.00%, 3 votes)
Global Domains International – Michael Starr (0.00%, 3 votes)
Glissandra Skincare – Robert Ko Kam-Ming (0.00%, 3 votes)
Genesis Pure – Bobby Love (0.00%, 3 votes)
Juuva – Grant Pace (0.00%, 3 votes)
Aloette Cosmetics – Cathy McKenna (0.00%, 3 votes)
Tiens International – Li Jinyuan (0.00%, 3 votes)
Rexair – Paul T. Vidovich (0.00%, 3 votes)
Barefoot Books – Nancy Traversy (0.00%, 2 votes)
Nature's Sunshine Products – Gregory L. Probert (0.00%, 2 votes)
Tranont – Lorne Berry (0.00%, 2 votes)
International Marketing Corp – Mr Satyan Bhatia (0.00%, 2 votes)
Exfuze – Don Cotton (0.00%, 2 votes)
Jusuru International – Asma Ishaq (0.00%, 2 votes)
H2O at Home – Guillaume Leymonerie (0.00%, 2 votes)
Family Heritage Life – Ken Matson (0.00%, 2 votes)
Alex + Von – Silvia Doundakova (0.00%, 2 votes)
New Image – Graeme Clegg (0.00%, 2 votes)
Cutco – James Stitt (0.00%, 2 votes)
UNO – William Barbo (0.00%, 2 votes)
Xocai – Andrew Brooks (0.00%, 2 votes)
Pure Leverage – Joel Therien (0.00%, 2 votes)
Sanki Global – Alejandro Lopez Tello (0.00%, 2 votes)
Best World International – Dora Hoan (0.00%, 2 votes)
Disrupt Worldwide LLC – Jason Elrod (0.00%, 2 votes)
Real Time Pain Relief – Ron Snodgrass (0.00%, 2 votes)
Qivana – Derek Hall (0.00%, 2 votes)
Radiantly You – Melissa Brown (0.00%, 2 votes)
Momento Espresso International – Massimiliano Aleandri (0.00%, 2 votes)
WellMed Global – Tom Lee (0.00%, 2 votes)
Akuna Health Products – Zdenka Forst (0.00%, 2 votes)
Paid2Save – David Hart (0.00%, 2 votes)
Simply Said – Michelle Leuthold (0.00%, 2 votes)
DS Domination – Kevin Hokoana (0.00%, 2 votes)
Longaberger company – John Rochon (0.00%, 2 votes)
Uppercase Living – Jeff Erickson (0.00%, 2 votes)
Creative Memories – Caleb Hayhoe (0.00%, 2 votes)
Naturally Plus – Takaaki Nagoshi (0.00%, 2 votes)
One Life Marketing Pvt Ltd – Rajat Chanana (0.00%, 2 votes)
MorFreedom – Ragon Moore (0.00%, 1 votes)
Starlight International – Steven Goldberg (0.00%, 1 votes)
Xerveo – Michael Cunningham (0.00%, 1 votes)
Quizoutlet – Geir-Ove Haraldsen (0.00%, 1 votes)
Noevir – Takashi Okura (0.00%, 1 votes)
SimplyFun – Patty (0.00%, 1 votes)
Reliv International – Robert Montgomery (0.00%, 1 votes)
Scentsations – Jan Arnold (0.00%, 1 votes)
Luxury Hair Direct – Mike Moran (0.00%, 1 votes)
BellaVita – Mike Brosnan (0.00%, 1 votes)
Vixxenn – Nicole Sanchez (0.00%, 1 votes)
Royale Business Club – Julius Nolasco (0.00%, 1 votes)
Laguna Blends – Stuart Gray (0.00%, 1 votes)
Pur Attitude – Felipe Barrios (0.00%, 1 votes)
Healthy Headie Lifestyle – Holly Alberti (0.00%, 1 votes)
Market Masters International – Joel Putland (0.00%, 1 votes)
Moringo Organics Inc – Robert James (0.00%, 1 votes)
Truestar Health – Douglas Ridley (0.00%, 1 votes)
PEYK – Mustafa Eyupagaoglu (0.00%, 1 votes)
The Compound Factor – William Brennan (0.00%, 1 votes)
ZLicense – Troy Mason (0.00%, 1 votes)
Vertera – Anatoly Khitrov (0.00%, 1 votes)
DESTINA 1 INTERNATIONAL – Barani Karunakaran (0.00%, 1 votes)
Daflorn, LLC – Michael McClune (0.00%, 1 votes)
Silver Icing – Christina Marcano (0.00%, 1 votes)
Polishop – Joao Appolinario (0.00%, 1 votes)
Atomy America Inc – Han Gil-Park (0.00%, 1 votes)
S.I.C Pakistan – Muhammad Rashid Hanif (0.00%, 1 votes)
WOWWII – Warren Campbell (0.00%, 1 votes)
Wealth Generators – Ryan Smith (0.00%, 1 votes)
Vivint Solar – Greg Butterfield (0.00%, 1 votes)
Keva Industries – Dr. Karan Goel (0.00%, 1 votes)
Touchstone Crystal – Dan Cohen (0.00%, 1 votes)
Tealightful – Charlene Phillips (0.00%, 1 votes)
Syntek Global – John Winterholler (0.00%, 1 votes)
Symmetry – Rudy Revak (0.00%, 1 votes)
Surge 365 – James Tackett (0.00%, 1 votes)
Sunrider – Tei-Fu Chen (0.00%, 1 votes)
Watchers Organic Sea Products – Carrie Minucianni (0.00%, 1 votes)
Wellstar Int. – Christiaan Wiesner (0.00%, 1 votes)
Global Coin Reserve – Robert Wood (0.00%, 1 votes)
mgh global vision – hob khadka (0.00%, 1 votes)
Supreme Wealth Alliance Philippines Inc. – Francis Renato Chaves (0.00%, 1 votes)
L'dara International – Ray Faltinsky (0.00%, 1 votes)
V Stream – Blair Bremner (0.00%, 1 votes)
FirstFitness Nutrition – Nigel Branson (0.00%, 1 votes)
Yuppy Puppy City – Stella Dowling (0.00%, 1 votes)
Xyngular – Mark Walker (0.00%, 1 votes)
Sportron Int. – Keith Harding (0.00%, 1 votes)
Conligus – Steinkeller Bros (0.00%, 1 votes)
Bionic Family – Dan Fadden (0.00%, 1 votes)
Sevenpoint2 – Jason Boreyko (0.00%, 1 votes)
GNLD International – Jerry Brassfield (0.00%, 1 votes)
Pink Papaya – Susan Huneke (0.00%, 1 votes)
GVO – Joel Therien (0.00%, 1 votes)
Beyond Organic – Jordan Rubin (0.00%, 1 votes)
Thrive (NAP) – Kerry Breitbart (0.00%, 1 votes)
Healthy Habits Global – Ted FitzGerald (0.00%, 1 votes)
WineShop At Home – Jane Edwards Creed (0.00%, 1 votes)
L Bri Pure Natural – Brian Kaminski (0.00%, 1 votes)
Beneficial Financial Group – Kirby Brown (0.00%, 1 votes)
Princess House – Connie Tang (0.00%, 1 votes)
ForMor International – Stan Goss (0.00%, 1 votes)
Fifth Avenue Collection – Adam Butler (0.00%, 1 votes)
All Asta – Kerry Shea Penland (0.00%, 1 votes)
iWowwe – Bill Starkey (0.00%, 1 votes)
Chocolate Adventure – Jay Mooney (0.00%, 1 votes)
Chews 4 Health – David Friedman (0.00%, 1 votes)
Celebration Fashions – Ralph (0.00%, 1 votes)
For Tails Only – Brande Brown (0.00%, 1 votes)
Cambridge Diet – Clive Norton (0.00%, 1 votes)
ONEHOPE Wine – Jake Kloberdanz (0.00%, 1 votes)
Body Logic – Stella Alvarez (0.00%, 1 votes)
Essential Bodywear – Carrie Charlick (0.00%, 1 votes)
Fibi & Clo – Micheal Leen (0.00%, 1 votes)
Gano Excel – Leow Soon (0.00%, 1 votes)
Empower Network – Jonathan Cronstedt (0.00%, 1 votes)
Ava Gray Direct – Lynn Zachos (0.00%, 1 votes)
Momentis – Andy McWilliams (0.00%, 1 votes)
JR Watkins – Mark Jacobs (0.00%, 1 votes)
AMS Health Sciences – Gary Hail (0.00%, 1 votes)
CieAura – Paul Rogers (0.00%, 1 votes)
LR Health and Beauty – Jens Abend (0.00%, 1 votes)
Kitchen Fair – Jeffrey A. Reigle (0.00%, 1 votes)
Ayusante – Sajeev Nair (0.00%, 1 votes)
Saba – Gary Hail (0.00%, 1 votes)
bHIP Global – Terry LaCore (0.00%, 1 votes)
Charmsations – Shelly Eubanks (0.00%, 1 votes)
AmeriPlan USA – Dennis Bloom (0.00%, 1 votes)
Limitless Worldwide – Steve & Melyn Campbell (0.00%, 1 votes)
Jockey Person To Person – Debra S. Waller (0.00%, 1 votes)
jBloom – Jennifer Bonacorsi (0.00%, 1 votes)
Total voters: 105826